Hello pretty girls..
Hope you all are had a great navrathri . Festive season comes with shopping, travelling, having loads of sweets and fun. But along with that comes the skin issues like acne, dull and lifeless skin, so I came up with a DIY  to help you girls to bring back the glow in your skin.In my previous post I shared Blue heaven hd compact review. My skin wasn't looking good for few days due to my busy schedule. So I thought to try out a diy recipe so that I can have my healthy glowing skin back. This multi vitamin glow serum is very easy to make and it really works. After trial and error I came up with this diy  vitamin glow serum since most of the serums out there breaks out my skin. This vitamin serum is perfect for oily skin and if you have combination to dry skin then check the notes section down there.My mom has dry skin and this works perfectly for her also. So lets go the procedure of this multivitamin glow serum
THINGS REQUIRED
1 Vitamin C tablet. Buy it here
2 Vitamin E capsule. Buy it here.
1 Vitamin A capsule. Buy it here
Aloe vera gel.
Rose water.
An empty bowl and spoon.
An opaque container to store this.
HOW TO PREPARE MULTI VITAMIN GLOW SERUM
Take 1 vitamin C tablet and crush it to powder. Now take this in an empty bowl. I use a separate glass bowl for my diy recipes. You can use any bowl but ensure that it is sterilized.
Now add little rose water to it so that it obtains paste like consistency. Don't add to much rose water. Then your serum will be watery. Just few drops will do. Ensure that the tablet is crushed finely. If you don't have vitamin C tablet then you can substitute it with orange peel powder also. But the result with vitamin C tablet is really good. So i recommend you to buy vitamin C tablet.
After that add the oils from Vitamin E and Vitamin A capsules to this paste and mix it well.
Next add 2 spoons of aloe vera gel to this. I have used patanjali original aloe vera and saundharya aloe vera gel but you can anything that suits you.
Now give a good mix until it attains creamy consistency. Tada our serum is ready to use.
Transfer it to an empty container and use it everyday before sleeping.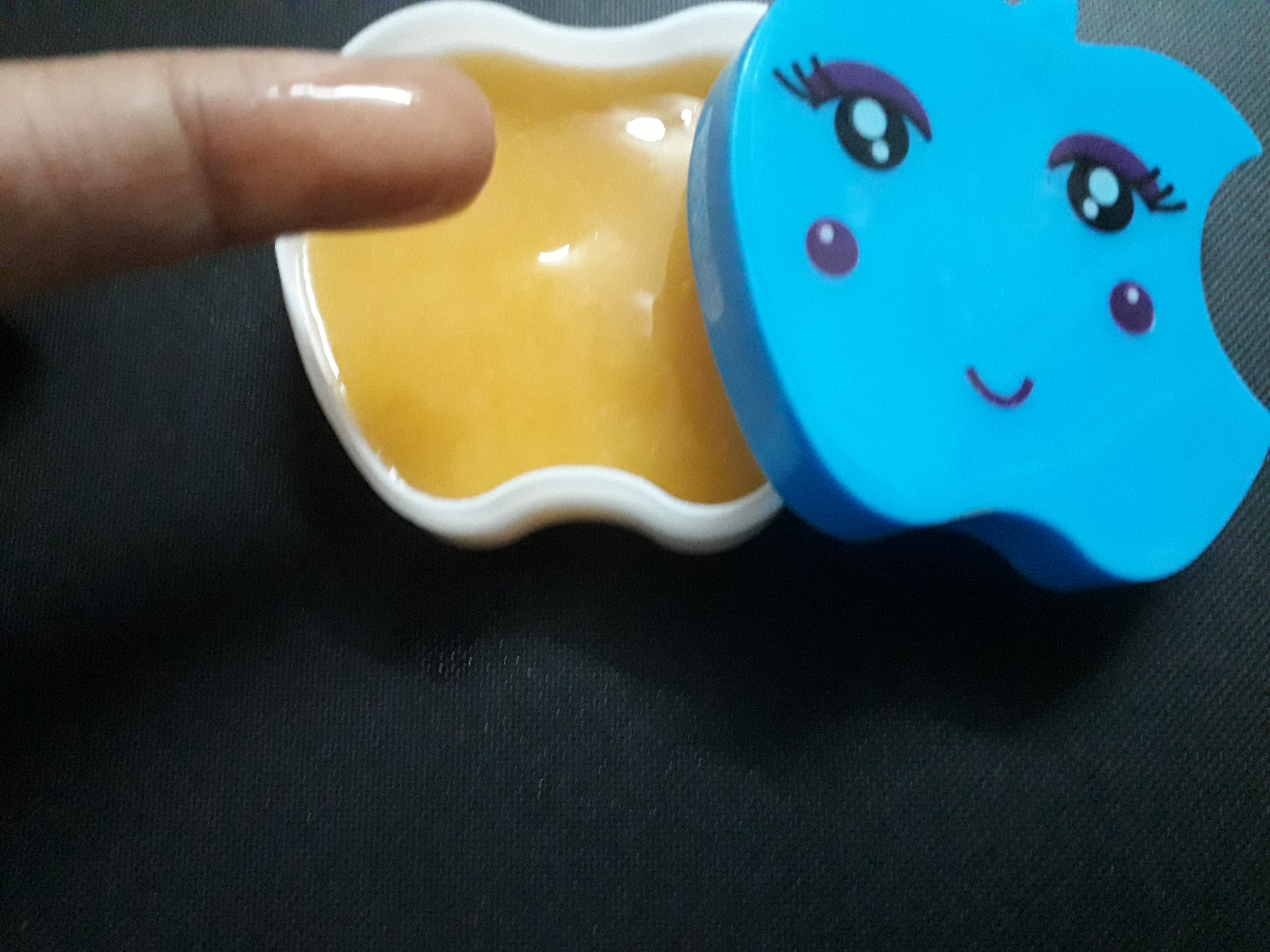 APPLICATION
Use this serum before you go to bed. Since this has Vitamin C don't use this during day time since it will result in darkening of skin. Cleanse and tone your face and then take required amount of serum and massage it allover your skin. If you have acne prone skin like mine that you pat it all over your skin.This serum is not at all sticky it gets absorbed into the skin quickly. Use this for 2 weeks and you will notice huge difference.
SHELF LIFE
1 to 2 weeks
NOTE
If you have dry skin then add 1 spoon of glycerin to this. This will be really moisturizing and your skin will be soft and supple. Adding glycerin may make the serum slightly sticky so add in little amount. If your serum turns sticky add little amount of corn starch or gram flour to it, just a few pinch will do. If you want to make this for dry skin version then do let me know in comments section.
Always do a patch test before using this all over your face.
Use this serum regularly for 2 weeks to see a noticeable difference.
Always store this in opaque container since it has vitamin C in it.
I forgot to add vitamin A capsule in this recipe. I will try to update the pictures when I make the next batch.
If you store this in fridge then the shelf life will be 2 weeks or else it will be 1 week.
BENEFITS OF THE VITAMINS USED IN THIS VITAMIN SERUM
VITAMIN C
We all know the goodness of vitamin C. It makes our skin radiant and glowing. It helps to fade acne scars and it helps with pigmentation also. With regular usage it helps with pigmentation also. It removes dead skin cells gently which is a boon for acne prone sensitive skin.
VITAMIN E
Vitamin E makes skin sof t and supple and it delays ageing. It is anti oxidant so that it is boon for all skin types and it also helps to fade scars. Vitamin E also prevents fine lines and wrinkles. It also acts as preservative for this serum.
VITAMIN A
Vitamin A helps to remove dullness from skin. It helps to brighten skin. With regular usage you can notice that your skin is more radiant and brighter. It removes dryness and dullness from skin.
Do try this for 2 weeks and let me know how this helped in comments section. Your comment means a lot to me. Stay tuned until next post.
Take care
XoXo