Hello lovelies….
Today am going to review a product that I bought in my recent Blue heaven haul. You can check the haul here. Since I have bought many products you can expect reviews of those products in forth coming days. Today am going to review Blue heaven soft kajal. Like every other girl I too like to apply kajal on day to day basis. My most favorite kajal is L'Oreal and this blue heaven soft kajal is equally good. I wasn't expecting much from this kajal since most of the time I have not so good experience with blue heaven products. So read on more to know about this product.
PRICE
Rs 125 for 0.31gm
CLAIMS
The blue heaven soft kajal claims to be
long lasting
extra black
smudge proof
waterproof
SHELF LIFE
3 Years.
MY VIEWS
The blue heaven kajal comes in a blue and black outer packaging which reminds me of lakme iconic kajal packaging. The kajal comes in a retractable case and this makes kajal application easy. I have used Himalaya kajal that is of cone shape after few applications, it becomes really tough to use the kajal but where as this type of kajals can be used easily till last. The kajal also comes with a sharpener so that we can sharp the kajal for thin lines.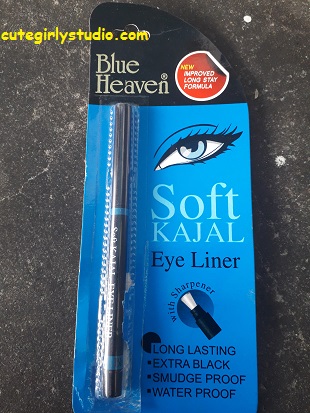 I use this blue heaven soft kajal to tight line my eyes and it stays on my waterline for more than 7 hours and after that it starts to fade which is good for the price we pay.It doesn't smudge from my waterline. When used as eyeliner for my upper lid, it stayed for good 6 hours and it smudges a bit if I rub my eyes. so the claims of long lasting is true but claim of smudge proof is not completely true, since it smudges from upper lid slightly whereas doesn't smudge from waterline. They didn't mention that it stays for 12 hrs or 48 hrs, it just claims long lasting. I wear this to my college and it stays on my eyes until I return home so I consider it as long lasting.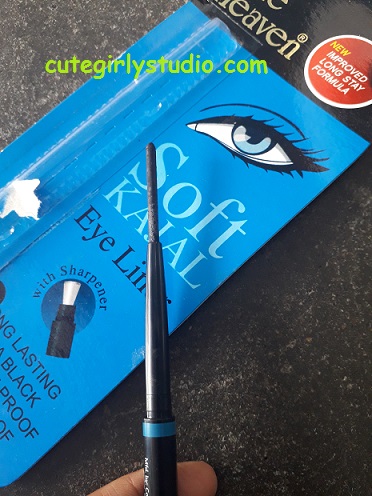 The blue heaven soft kajal is pigmented and it is quite dark black in colour. Compared to Loreal kajal, blue heaven soft kajal is dark in colour. So the claim of extra black is true. I don't say that this is the darkest kajal in the market, but when compared to Himalaya, L'Oreal, maybelline this is dark in colour.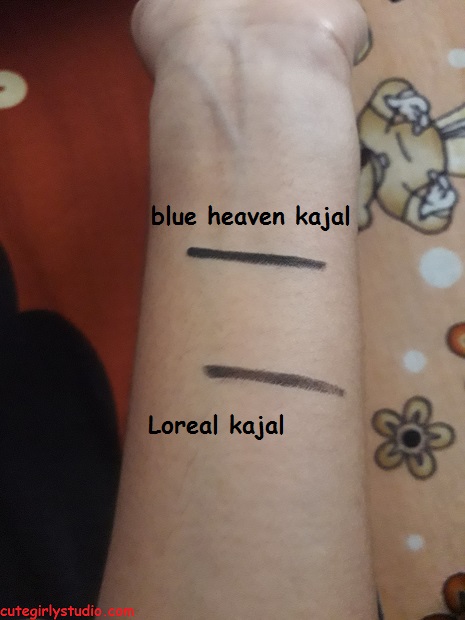 The blue heaven soft kajal is buttery in texture and it is easy to apply. It just glides on my upper lid and waterline. Texture wise I like this more than L'Oreal. Loreal kajal is slightly drier than blue heaven and it is slightly difficult to apply it on upper lid whereas this kajal can be applied easily on upper lid when compared to maybelline and L'Oreal.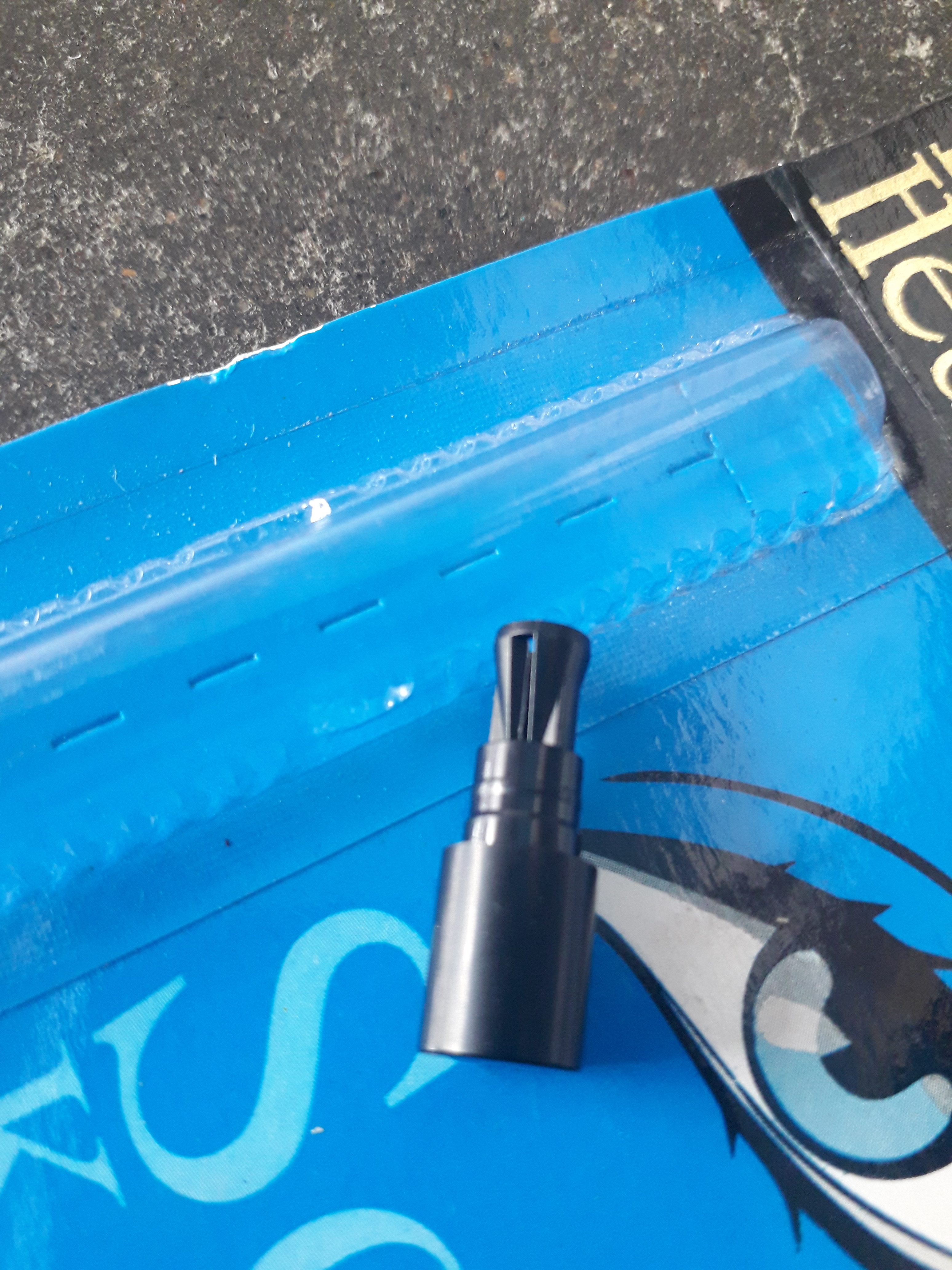 Blue heaven soft kajal is waterproof and it stays on our eyes even if we wash our face with water. So the claim of waterproof is true. In order to test it's claim I washed my face with plain water and the kajal stayed on my eyes. When I washed with face wash the kajal gets washed away but still some kajal was remaining here and there. So I would say that the kajal is waterproof and it requires oil or makeup remover to remove it completely.So lets sum up it's pros and cons.
PROS OF BLUE HEAVEN SOFT KAJAL
Affordable.
Travel friendly.
Dark black in colour.
You get 3 different shades.
Waterproof.
Stays on eyes for more than 6 hrs.
Doesn't smudge from waterline.
Smooth on application.
Comes with sharpener.
CONS OF BLUE HEAVEN SOFT KAJAL
Smudges a bit from upper lid when used as eyeliner.
Missing ingredient list.
Staying power could have been better.
CGS RATING 4/5
FINAL THOUGHTS
Blue heaven soft kajal is worth a try and is good for college students or those who wants kajal in a budget. This kajal is steal for the price. It great for makeup beginners who are just starting up with adding makeup products to their vanity.