Hello all..
Today am back with review of another product. In my previous post I shared my haul from blue heaven. And am using their products for a while now so that I can review those products for you guys.Today am going to review a product that is the latest launch of blue heaven, am going to review their ultra high definition compact( compressed powder). I planned to buy blue heaven artisto compact but I saw this compact in their website and I bought this instead of their artisto compact powder. I am using this compact for a while now and am ready to do a review for you guys…..scroll down for more details.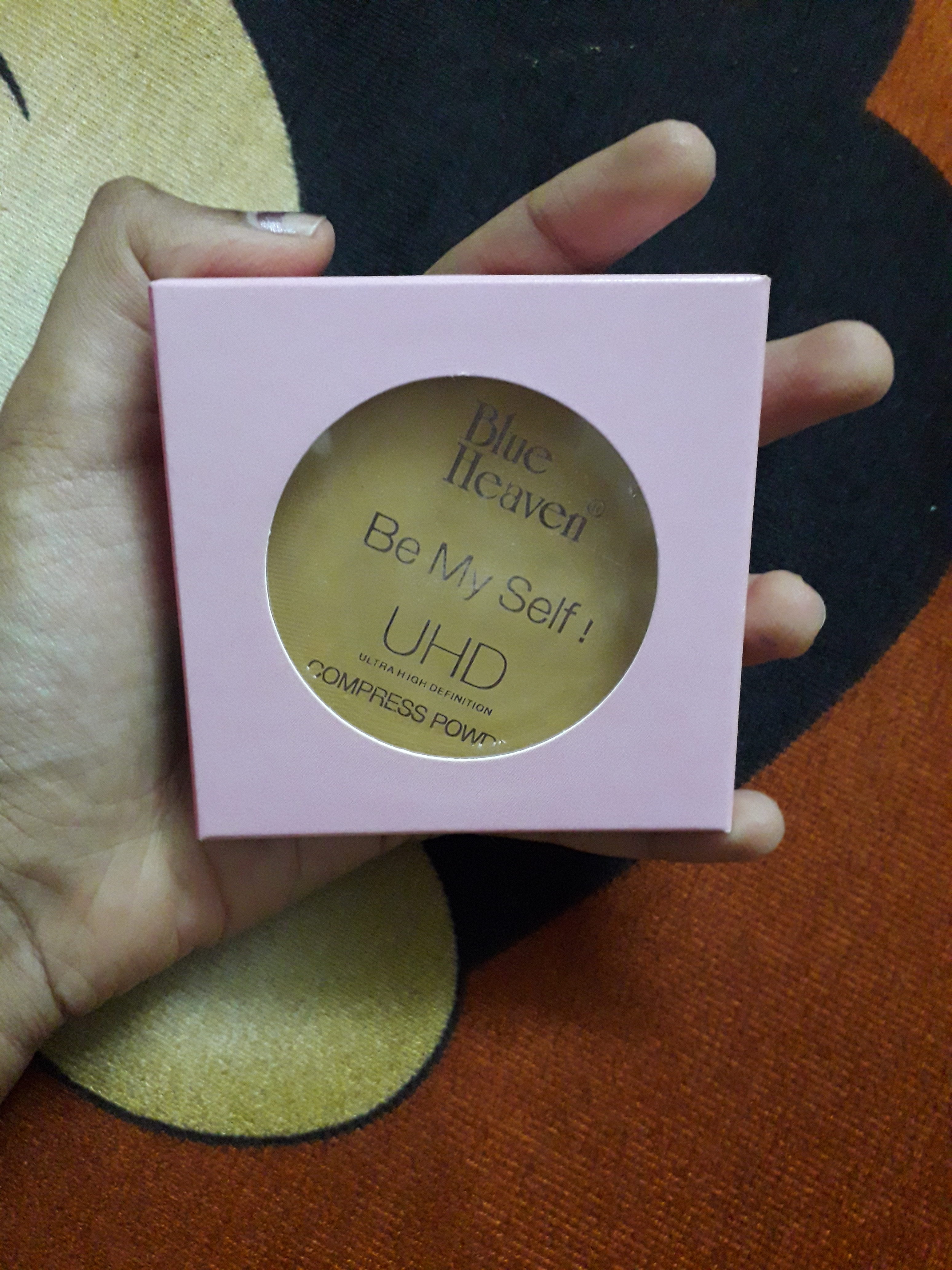 PACKAGING
The blue heaven uhd compact powder comes in a pink outer cardboard which is not that attractive. But the case that contains the compressed powder is really good and convinient to use. The case that has compact has a mirror at back side and is of good quality. and has a space to keep the applicator that comes with the compressed powder. Actually i like the overall packaging.Unlike some other blue heaven products, this compressed powder's packaging is travel friendly.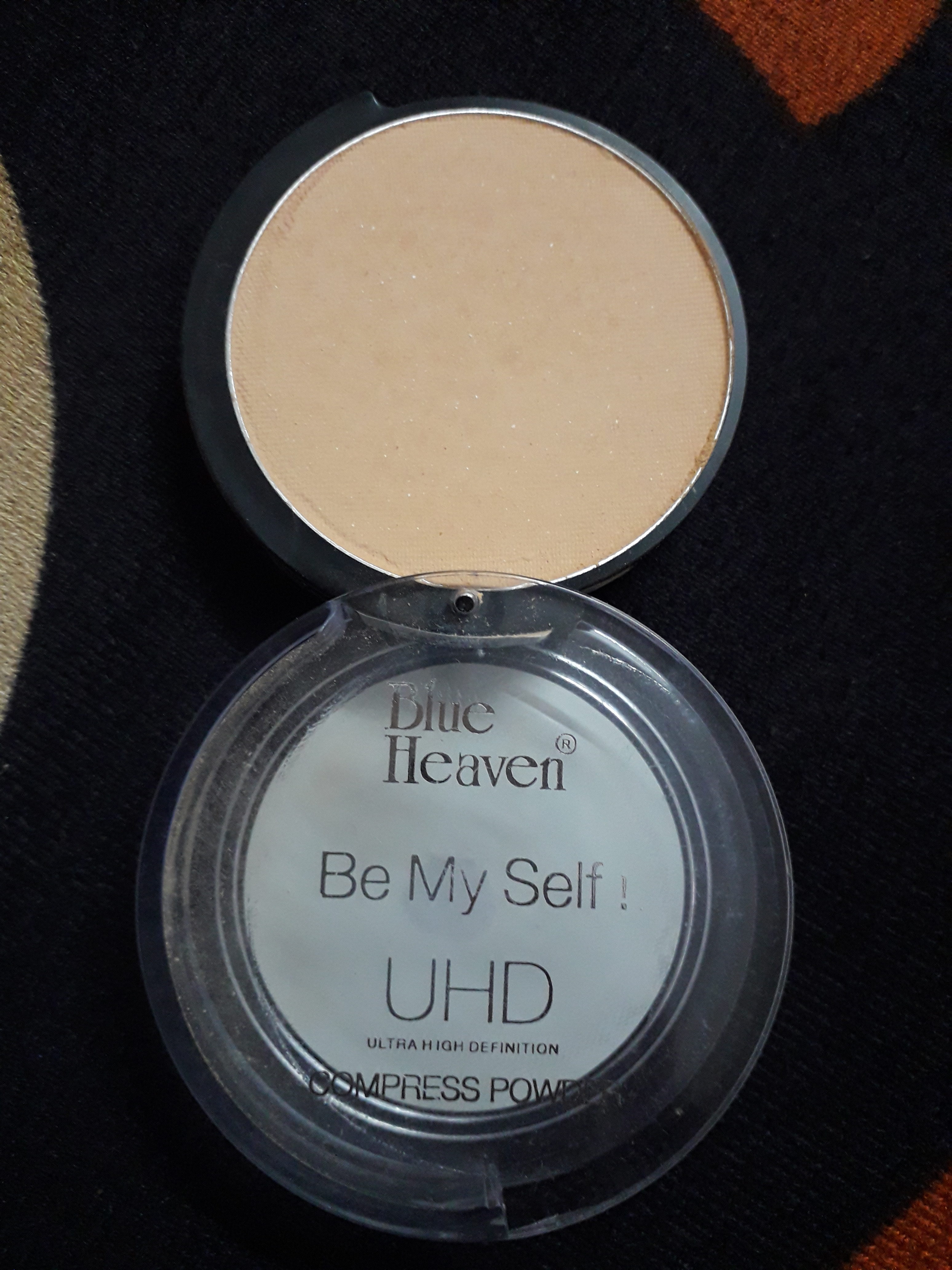 PRICE
Rs 125 for 9gm.
SHELF LIFE
3 years.
SHADE
Natural(04). The shades that are available are ivory, marvel, pearl and natural. You can buy this from here.
INGREDIENTS
Refer image below.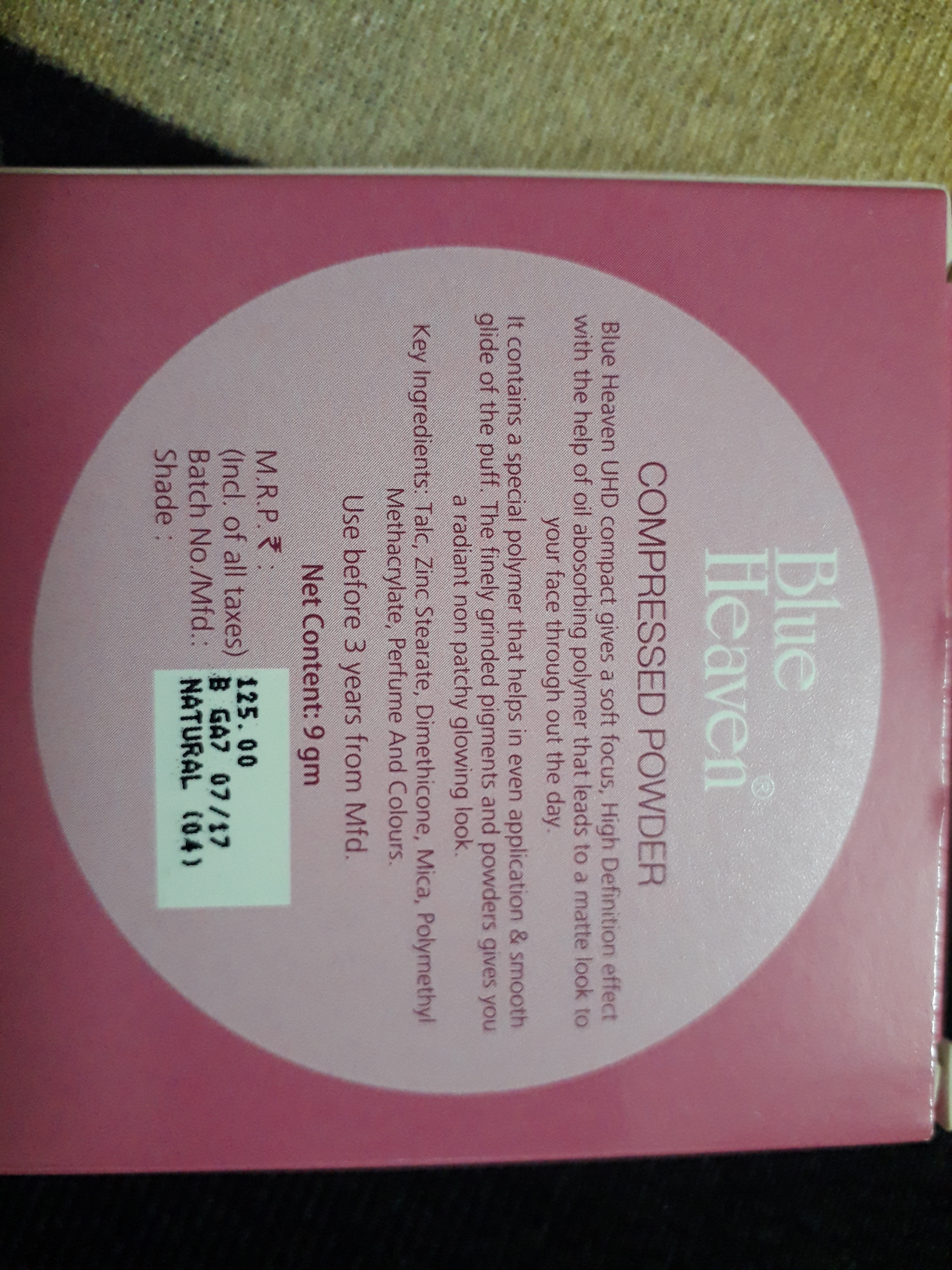 CLAIMS
Blue heaven UHD compact gives a soft focus,high definition effect with the help of oil absorbing polymer that leads to a matte look your face throughout the day.
MY OPINION
The tagline of this blue heaven compact reminds me of maybelline fit me range, maybelline has the tag of be yourself whereas blue heaven has tag of be myself. The  shade that I bought is natural and it the last shade in this compressed powder range. The first shade is white in colour and i think it will be like a translucent powder, pearl is for fair skin with pink undertones and marvel is for wheathish skin tones girls and the natural has strong yellow undertones and this suits warm undertones girls. I bought this from their website , so I have no clue to select a shade since I always end up selecting a wrong shade concealer, foundation or compact. So in order to be in safer side I bought this last shade and am happy that I selected this shade.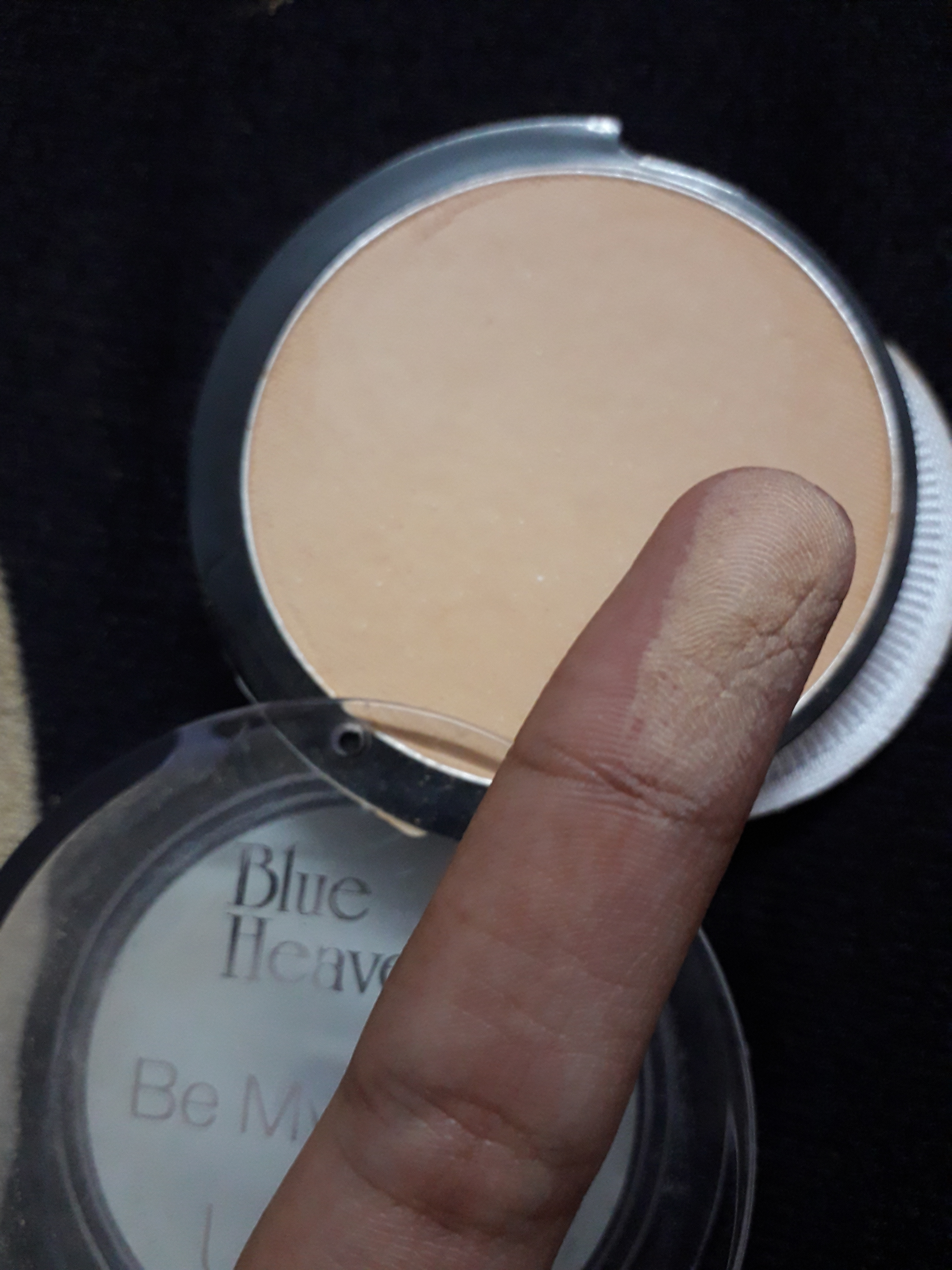 This blue heaven uhd compact glides on my skin smoothly as claims and I like how smooth it is while applying it on my face. The applicator provided is of no use. I use my maybelline super fresh compact applicator or my powder puff to apply this. It just glides on my skin. The compact has slight fragrance that fades away as soon as you apply. The compact doesn't cause break out on my sensitive oily skin so yay for this.Another feature that I like is it doesn't leave any white cast on my skin which is great. It feels light on my skin and the finish is natural it doesn't look cakey or made up.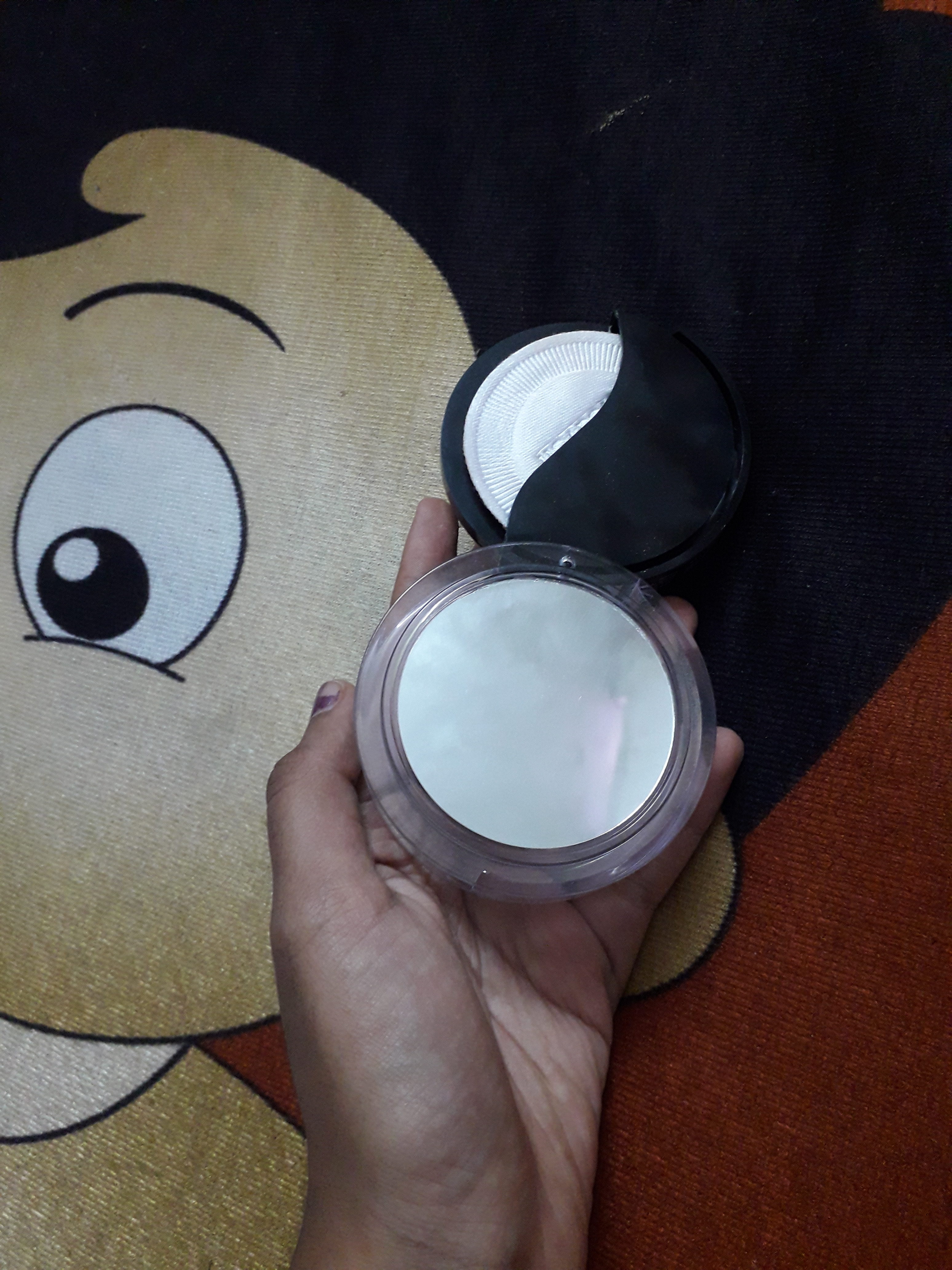 The blue heaven uhd compact has sheer to medium coverage and is good for a compact. This hides few light acne scars on my cheek. The compact doesn't give that matte finish but it is somewhere between semi matte.Now coming to the downside, the foundation doesn't control oil as claimed. My face turns oily within 2 to 3 hrs of application. My spinz BB talc controls oil for more than 3 hrs. This is the downside of the compact. Other than this I can't find any flaw in this product.
PROS
Travel friendly packaging.
Affordable.
Glides on skin smoothly.
Has sheer to medium coverage.
Doesn't leave white cast.
Looks natural on skin.
It feels light on skin.
It doesn't break out.
CONS
Doesn't control oil as claims.
Applicator is of no use.
CGS rating 4.2/5
(-0.8 for not controlling oil as claimed)
FINAL VERDICT

Blue heaven uhd compact is a great product for makeup beginners and who are on budget. It is great option for girls with dry to normal skin. At this price this is a great product. This compact is worth the try.