Oil Cleansing, also known as the double cleanse method is getting rave reviews from the majority of people who have incorporated it into their skincare regime. Cleansing with oil is a gentle way to remove makeup, dirt, and sebum without stripping the skin of its own oils. It is also an effective way to detox the pores, eliminating breakouts and improving the texture of the skin. I have seen a considerable amount of de-clogging from oil cleansing. It doesn't strip my natural oils so dryness has been more bearable.
BENEFITS OF OIL CLEANSING (DOUBLE CLEANSE)
Balances the skin's oil (sebum) production
Reduce blackheads & whiteheads
Maintains healthy bacteria balance on the skin
Removes hardened impurities in the pores
Added exfoliation due to wet heat and a washcloth
Moisturizes and nourishes while helping reducing fine lines
Leaves skin feeling healthy, not tight and sore
Removes makeup and dirt thoroughly and gently
Nourishes the eyelashes
Invigorates and relaxesoil
WHAT IS THE OIL CLEANSING METHOD?
Oil Cleansing is exactly what the name suggests.  You massage your skin with oil, then use a hot towel to wash it off. Cleansing with oils brings balance to the skin.  As I've said over and over-Balance in the skin is KEY. Every aspect of life thrives on balance. Whether you are overly oily or overly dry, cleansing with oil will balance and soothe your skin.
WHAT TO EXPECT AFTER OIL CLEANSING
By massaging the oils into your skin, you are forcing the oil into your pores.  Massaging also encourages blood flow and oxygen to the cells for added detox. The oil will help balance your skin by either convincing your skin to stop overproducing oil or by depositing much-needed oil.
The massage and hot towel will also help soften dead skin and the washcloth will help remove it leaving your skin soft and smooth.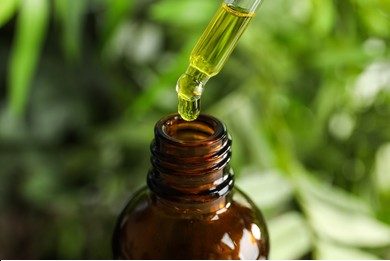 HOW TO OIL CLEANSE YOUR SKIN
 Pour or scoop a quarter size amount of oil into your palm and begin massaging your skin.  Massage gently for up to 2 minutes.  I usually don't get 2 minutes in, but 1 will work just fine.  While you are massaging, turn your water on HOT.
 Wet a soft washcloth with very hot water and lay the washcloth over your skin.  Press it into your skin until it cools down.
YOU CAN ALSO CHECK MY GRAPESEED OIL CLEANSER HERE
PURGING PERIOD AFTER OIL CLEANSING
Unfortunately, detoxing is a necessary evil in all aspects of health. Sometimes things have to get worse before they get better. While detoxing can be frustrating, you want the bad to get out of your body, and often it doesn't leave without a fight.
I experienced one break-out cycle that lasted about a week.  I had blemishes in a couple of uncommon places, so I knew my skin was responding well to the oil cleansing method.
The purging period was short and 100% worth it.  Sometimes things have to get worse before they can get better.  Isn't that true in life too?  Detox is a beautiful thing but it will bring impurities to the surface of the skin and this could cause zits.
Purging should last only 1-2 weeks. If yours last longer then it means you might need to change up your oil formulation.
WHAT OILS TO INCLUDE IN MY OIL CLEANSER
CLEANSING OIL
Castor oil
Pumpkin seed oil
Hazelnut oil
NOURISHING OIL
Sweet almond oil
Olive oil
rosehip seed oil
tamanu oil
Apricot kernel oil
DIY OIL CLEANSER RECIPES