Face balms are something that I love for their nourishing properties. Face balms are made with butter, wax and plant-based oils. There are multiple ways in which you can incorporate balms in your beauty routine. Today I will be sharing a DIY hemp seed oil and pumpkin seed oil healing balm. This is an all-purpose balm, I'll also share the ways in which you can incorporate the balm in your routine.
Things you will need
How to make healing hemp and pumpkin balm
Grate the beeswax and take around 1.5 tablespoons of it in a glass or steel bowl. Now add 2 tablespoons of mango butter to the bowl.
Now melt the beeswax and mango butter in a double boiler. To the melted butter and wax, add hemp seed oil, pumpkin seed oil and calendula infused oil (if adding). Give it a quick mix.
Now add essential oil, if using to the oil mixture. Pour this into a glass container. Our healing balm is ready.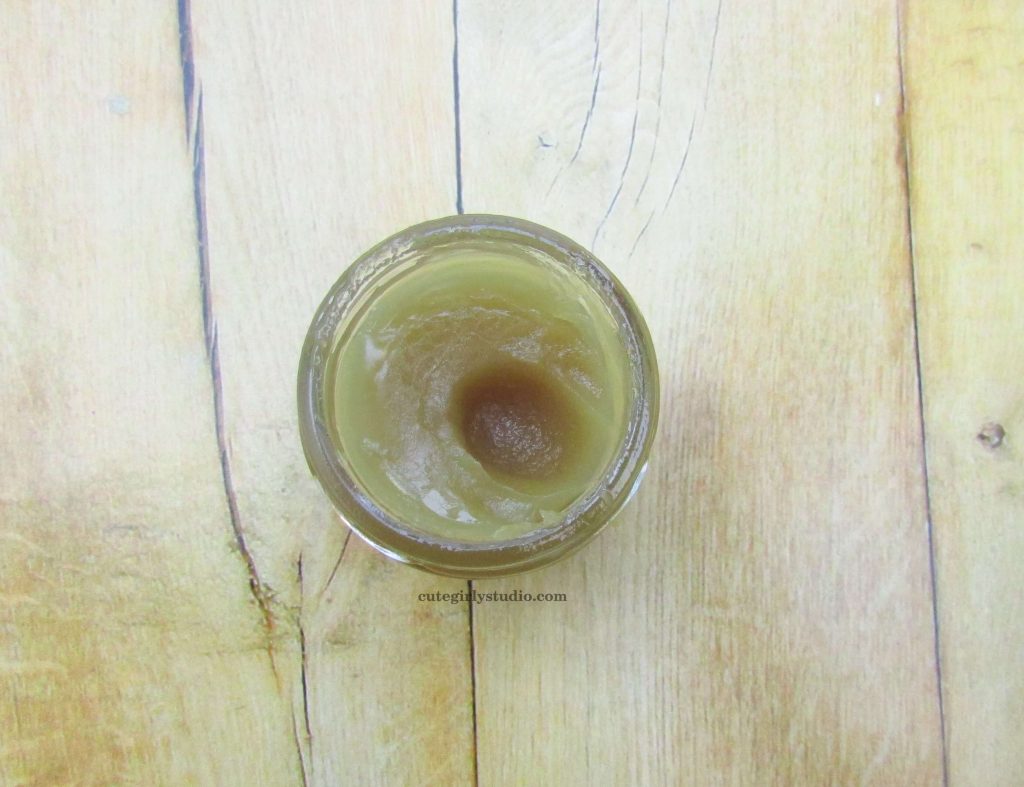 Why these ingredients?
Hemp seed oil
Hemp seed oil is a healing oil. It heals your skin when applied topically. Hemp seed oil helps to rejuvenate the skin. It deep cleanses the pores when used as a cleansing oil. It reduces the appearance of wrinkles and fine line. This oil is beneficial for both dry and oily skin types. Hemp seed oil calms down the skin. Hemp seed oil unclogs the congested pores.
Pumpkin seed oil
Pumpkin seed oil is super rich in antioxidants that promote anti-ageing. It has a high level of fatty acids as well. These nourishing nutrients protect the skin from damage and increase its elasticity, making it firm and youthful. The vitamin E content in pumpkin seed oil is also high. Vitamin E is known as the 'beauty vitamin' and it promotes healthy and beautiful skin.
Pumpkin seed oil is said to improve skin tone. It's no surprise because it is rich in Vitamin A, E which promote healthy skin cells. Vitamin A brightens and lightens skin and also prevents dryness while Vitamin E nourishes and heals problematic skin.
Mango butter
Mango butter is ultra-moisturizing. It hydrates skin, plumps it up and prevents dry itchy and tight skin. It helps to clear blemishes. Mango butter helps to fade scars. Mango butter soothes the skin. With its high linoleic and oleic acid content, mango butter is very good at maintaining the skin's elasticity and flexibility. Mango butter boosts collagen production when applied topically.
Beeswax
When applied to the skin, beeswax forms a protective barrier that helps protect it from environmental assaults, while also holding in moisture and reducing dryness. Unlike ingredients made from petroleum, however, beeswax doesn't "suffocate" the skin, and won't clog pores.
Some ingredients "attract" water, and beeswax is one of them. When you put it on, you attract water molecules, helping to keep skin hydrated over time. Beeswax is anti-allergenic, it is also easily tolerated by even those with reactive skin.
Grapefruit essential oil
Grapefruit oil is great for clearing off those ugly dimples on skin that are known as cellulite. This is because it is a lymphatic stimulant which promotes the flow of toxins, wastes and old fat cells, all of which form cellulite, to sites of elimination. It is a natural astringent which removes excess oils within the pores and on the surface of the skin.
Grapefruit essential oil has antiseptic properties which disinfect skin. By killing off acne-causing germs, grapefruit oil contributes to a clearer complexion. Being a natural diuretic, grapefruit essential oil helps reduce water retention in the body. This gets rid of puffy skin, a bloated body and under-eye puffiness.
HOW TO USE THIS HEALING BALM
Oil cleanser
Take around a coin size balm and massage it all over your face and neck. Massage your skin gently for about 5 minutes. Dip a soft face towel in hot water. And wipe the balm from the face. It removes oil soluble makeup and sunscreen.
Leave on hair conditioner
Take little quantity of the balm and apply it on damp hair. It will leave your hair glossy and hydrated. Pumpkin seed oil protects hair from external dryness while grapefruit oil adds a glossy shine to your hair in the long run.
Cuticle butter
Apply the balm on your nails and cuticle area every night before hitting the bed. It helps to treat brittle nails. Pumpkin seed oil stimulates the growth of stronger nails.
Face moisturizer
If your skin is extremely dry and craves for moisture, then you can use this as a moisturizer. Apply a tiny bit of balm all over damp face to lock the moisture.
Knee and elbow balm
Give your knees and elbows a TLC with this balm. Right after your shower, apply the balm on knees and elbows to prevent darkening of the knees and elbows.
Body Balm
Use the balm as body moisturizer right after the shower. It helps to soften the skin.