Hope you all are having a great weekend. Every girl likes to wear shorts and knee-length dresses during summer. But it results in an unpleasant tan on hands, legs, and even on the face and neck even if you use sunscreen. There are many store brought products to remove tan but we can't say that it is 100% effective and safe on our delicate skin. So it is better to use natural ingredients to treat our skin. I personally prefer natural products over store-bought ones. If you are looking for a natural yet effective DIY for tan removal face pack then you are at the right place. You can also use this to remove tan from leg and hands. So let's move on to the DIY tan removal face pack.
THINGS USED IN THIS TAN REMOVAL FACE PACK
Multani mitti also known as Fuller's Earth – 1 tablespoon [BUY HERE]
Red sandalwood powder also known as  Rakthachandan – 1 teaspoon [BUY HERE
]
Rosewater – To make a paste [BUY HERE]
Honey
(
optional) [BUY HERE]
If you have dry skin then you can substitute Multani mitti with milk powder or rice powder, if you think that Multani mitti dries out your skin.
PROCEDURE
Take  Multani mitti and red sandalwood powder in a bowl.
Now mix it really well. Add 2 spoons of rose water to it, You can add honey and lemon juice(2 drops) at this stage. Mix until desired consistency is obtained.
 The tan removal face pack is ready to use.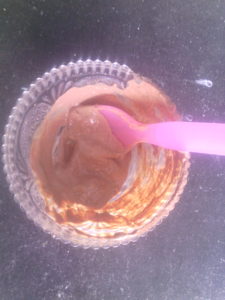 HOW TO USE REDSANDALWOOD TAN REMOVAL FACE PACK
Wash your face and apply this detan face pack all over your face and neck. You can even apply it all over your hand and legs. Leave it for 15 to 20 minutes and then wash it with running water by massaging your face in a circular motion. Follow it with a good moisturizer or any aloe vera gel. Repeat this twice a week to remove the tan.
BENEFITS
MULTANI MITTI
Multani Mitti
(also
known as Fuller's Earth) cools and soothes sunburns. It also removes tan and makes your skin radiant.
This helps to remove dead cells and excess oil from the skin. It opens up the pores and clears them. It removes tan when combined with the right ingredients. Also, it has essential minerals to keep our skin healthy and glowing.
RED SANDALWOOD POWDER
Red sandalwood powder helps to remove tan and spots from our skin. It removes months-old tan quickly from the skin leaving our skin even-toned. It also prevents acne. Red sandal powder has a scrubbing effect that leaves our skin polished. The Red sandalwood powder makes skin glowing with regular usage.
ROSEWATER
Rosewater maintains the pH level of the skin also leaves skin soft and smooth. It prevents skin dryness.
HONEY AND LEMON JUICE
Honey and lemon juice had mild bleaching effects and they reduce tan to a great extent. Unless you are allergic to these ingredients you can include them in your tan removal face pack. I suggest using these in your DIY detan face pack if you want to remove tan quickly.
INGREDIENTS USED IN THIS TAN REMOVAL FACE PACK