Hello Readers
Today am going to share with you all a hack that helps you to have glowing skin. We all take care of our skin and follow skincare routines to have healthy skin. But at times a small hack can make a drastic change in your skin's texture. Today am going to share a simple yet effective skincare hack to have glowing skin. Trust me guys this hack really works and will give glowing skin within few weeks.  Beauties of all skin types can follow this hack. Sensitive-skinned beauties can do a patch test before using it all over your face. So let's get started.
THINGS THAT YOU NEED FOR GLOWING SKIN



DO THIS FOR GLOWING SKIN



Take required face wash that suits your skin type.
Now add powdered sugar to it.
Then add 1 to 2 pinches of coffee powder.
After that add cinnamon powder to it. Now mix it all.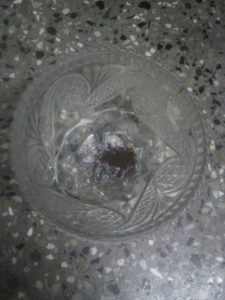 Then use this to wash your face regularly.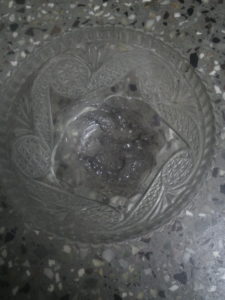 This is simple hack but it works wonder on your skin if you use it regularly. The ingredients used in this is natural and it is safe to be used on all skin types.
BENEFITS
SUGAR
Sugar is a natural source of glycolic acid, an alpha-hydroxy acid (AHA). These natural acids help break down layers of dead skin, encouraging cell turnover and revealing a more youthful-looking skin underneath. This exfoliation process also helps the skin absorb vitamins and nutrients more effectively from other products in your skincare routine, including serums and moisturizers. 
COFFEE POWDER
Coffee powder is rich in anti-oxidant and is a great anti-aging ingredient. It helps in reducing acne since it is rich in Vitamin B3 and has a calming effect on acne. The CGAs in coffee has both anti-inflammatory and antibacterial properties that fight skin infection. This the main ingredient for glowing skin in this hack so don't skip it.
CINNAMON POWDER
Cinnamon powder is an anti-bacterial and it prevents skin problems. It removes scars with regular usage. It also adds glow to your skin. If you want to improve the texture of your skin and banish the dullness to reveal the complexion underneath, cinnamon can help you with that. The antibacterial and antifungal properties of cinnamon can help in improving the look and feel of your skin.
NOTE
You mix the ingredients with the face wash only before washing your face. You should not prepare it in batches and store it in refrigerator for later use.
Always do a patch test before using this regularly.
Try this skincare hack and share your opinions in the comments below.
INGREDIENTS USED IN THIS GLOWING SKIN HACK