Clay has been extensively used in skincare for a long time. It is even said that clay has been used for cosmetic purposes even before 2500BC. Clay has shown effects in reducing sunburn, inflammation, and various infections on our skin. But choose the right clay is vital to have a positive result on our skin. Here in this post, you will be able to choose the right clay for your skin, be it acne-prone, dry or sensitive.
What is a clay or mud?
Clay is nothing but a mixture of minerals and fine soil particles. Cosmetic clays are rich in minerals that help in reducing scarring, textured skin, acne, and dryness (yes, some clays even help with dryness).
Choose the right clay for your skin
BENTONITE CLAY
Bentonite clay is one of the commonly used clay when it comes to skincare. It is a soft clay formed from volcanic ash over time. Bentonite clay attracts dirt and grime efficiently. It has a negative charge and thus removes dirt (which is usually has a positive charge). It has anti-bacterial properties which help in reducing acne breakouts caused due to bacteria.
SKIN TYPE – Oily skin, acne-prone skin
KAOLIN CLAY
Kaolin clay is extremely soft and finely milled. It suits all skin types including dry skin. Though kaolin clay deep cleanses the skin, it won't strip the moisture from already dry skin. It gently exfoliates the skin and makes the skin smoother with regular usage.
SKIN TYPE – All skin types including dry skin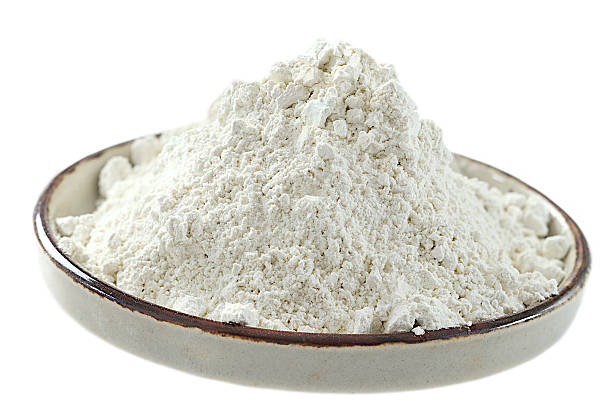 MOROCCAN RED CLAY
Moroccan red clay is highly absorbent and mixes easily with water or other moisturizing oils. Used externally only, it effectively and gently removes toxins and impurities from the skin, making it an excellent facial cleanser or purifying mask, especially for individuals with sensitive skin. It is known to improve skin elasticity.
SKIN TYPE – Sensitive skin, aging skin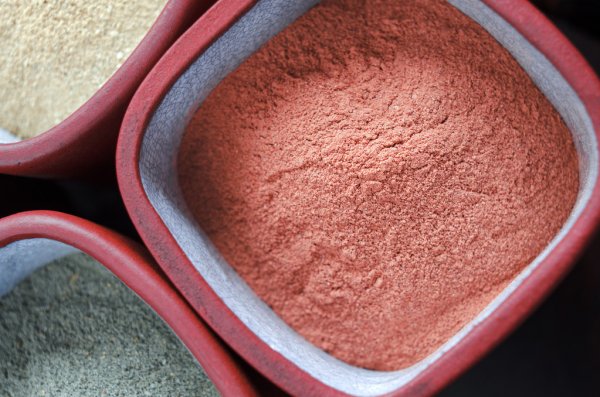 FRENCH GREEN CLAY
French Green Clay is one of the most absorbent cosmetic clays. With its negative charge and very fine texture, it acts as a magnet, drawing out the negatively charged toxins and poisons from the skin, washing away impurities, and leaving your skin clear, smooth and hydrated. Compared to other clays, Green Clay not stripping like Bentonite Clay and it is more absorbent than Kaolin Clay, making it a better and safer choice for all skin types.
SKIN TYPE – Combination to oily acne-prone skin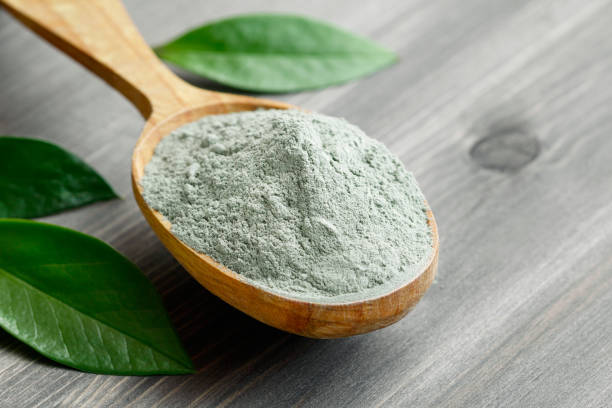 DEAD SEA MUD
The skin-nourishing minerals in Dead Sea mud are known to help alleviate the symptoms of dry skin conditions such as psoriasis and eczema. The mud helps restore moisture and relieve symptoms, soothing dry, rough, irritated skin. The exfoliating and detoxifying properties of dead sea mud are also great for treating acne. The mud clears out pores and absorbs excess sebum which causes acne. It has also been shown to have antibacterial properties, killing off the bacteria that causes acne.
SKIN TYPE – Dry skin, acne-prone skin
MULTANI MITTI [FULLERS EARTH]
Fuller's earth clay has very strong oil-absorbing abilities, and also helps in reducing uneven skin tone. The mud also has astringent qualities. It helps to shrink enlarged pores and helps in healing the acne scars. It greatly helps with reducing acne breakouts.
SKIN TYPE – Acne-prone skin, pigmented skin
RHASSOUL CLAY
Rhassoul clay deeply cleans the skin, removes blackheads, and tightens the pores. Since it has sebum-controlling minerals, people with oily skin can also benefit from it. As it absorbs surface oil, you can keep those unwanted zits and pimples away from your skin. Despite being a sebum sucker, this clay is great for someone with sensitive skin too.
SKIN TYPE – Acne-prone skin, oily skin, sensitive skin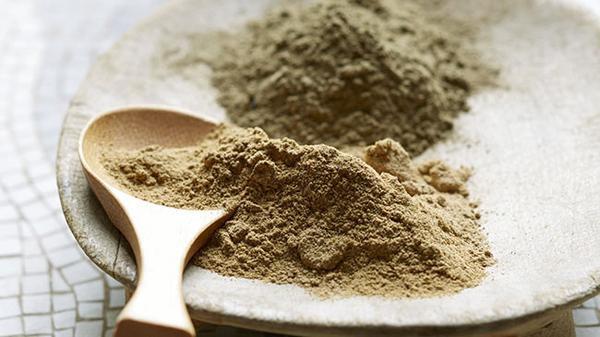 So these are some of the commonly available clays in the market. Do let me know your experience with mud masks.