Clogged pores, blackheads and acne are common skin issues thanks to oily skin, polluted environment and lack of proper skin cleansing. It is important to cleanse the pores and purify your skin at least once in a week to keep it healthy and prevent pore clogging, acne and blackheads.  Here I have shared a DIY anti acne charcoal face mask that detoxifies the pores and keeps acne at bay.
BENEFITS OF THE INGREDIENTS IN CHARCOAL FACE MASK
Dead Sea mud
The exfoliating and detoxifying properties of Dead Sea mud are also great for treating acne. The mud clears out pores and absorbs excess sebum which causes acne. It has also been shown to have antibacterial properties, killing off the bacteria that cause acne. The nourishing elements of the Dead Sea mud help eliminate our dead skin cells and boost the growth of new ones. This means that regular application of the mask can make scars become less visible with time.
Activated charcoal
Activated charcoal absorbs the entire gunk from acne like stale sebum, pus, pollution, dead cells, impurities and bacteria. It acts as an anti-inflammatory. It helps lighten up the skin to help make the skin look clearer and blemish-free.  Activated charcoal reduces the excess oil in the skin and helps to balance the sebum on our skin.
Aloe vera gel
Aloe vera gel is a natural anti-bacterial substance, thus it helps to reduce acne breakouts. The gel's astringent power can pull dirt and other impurities out of the skin, thus helping to avoid a breakout. Pimples that are already inflamed, as well as cysts the sometimes arrive with an acne breakout can be significantly reduced by the astringent properties of aloe vera.
HOW TO MAKE OUR OWN ANTI ACNE CHARCOAL FACE MASK
Things you will need
DIRECTIONS
In a clean dry bowl add Dead Sea mud and activated charcoal.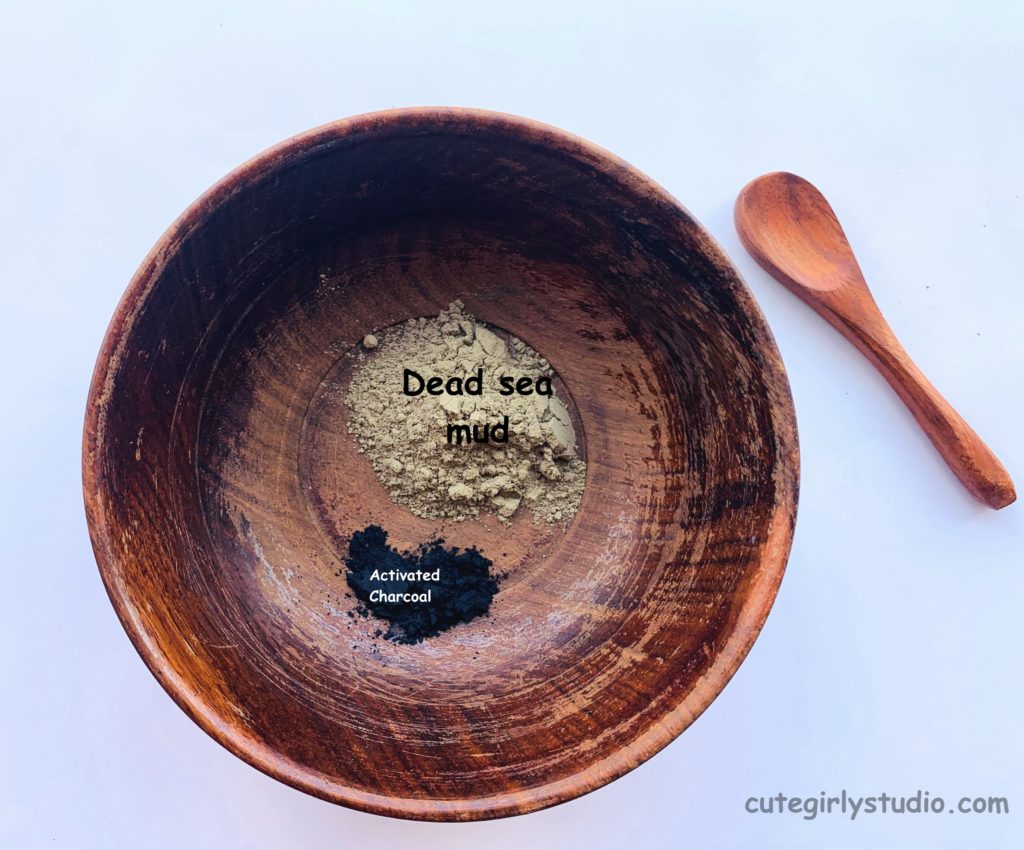 To this add enough aloe vera gel to make a paste. Our anti acne charcoal face mask is ready.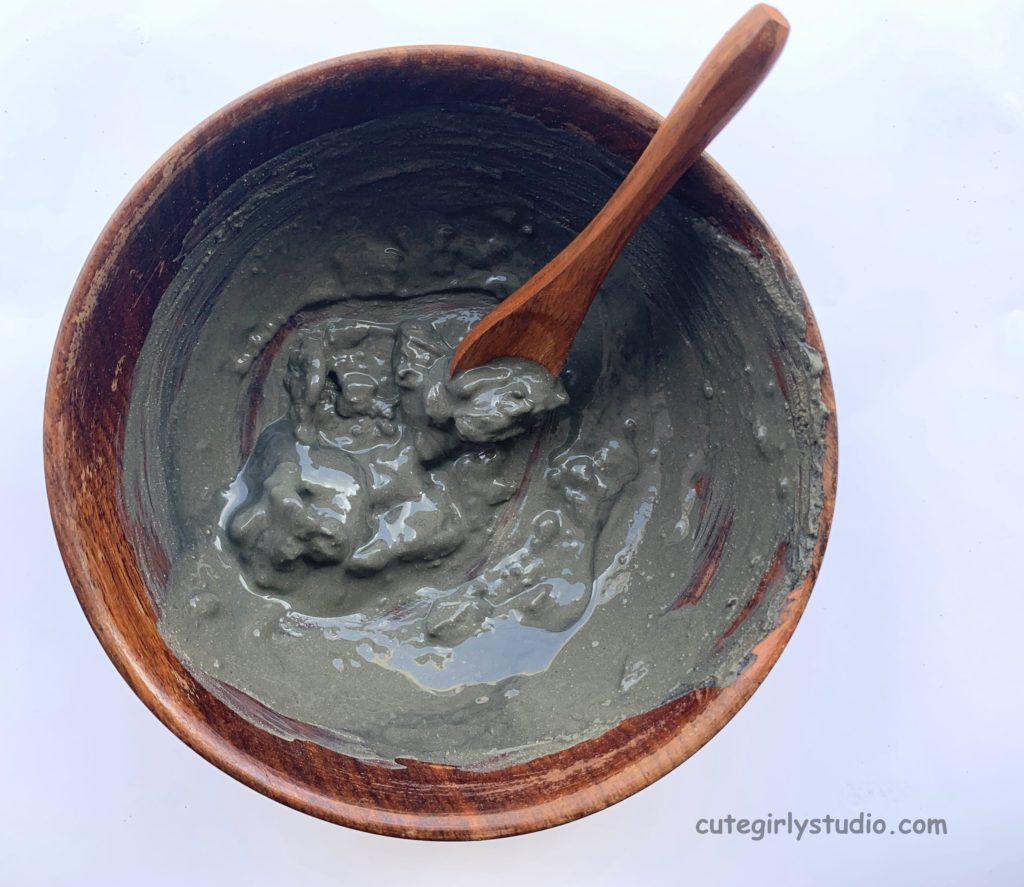 After cleansing your skin, apply the mask all over face and neck. Once the mask is 80% dry, rinse it off. Using this face mask twice a week reduces acne breakouts to a great extent.
READ MORE>> DIY ANTI ACNE FACIAL OIL