We often neglect the toning part in our basic CTM skincare routine. But definitely toner makes a huge difference when used regularly. I bought The body shop seaweed oil balancing toner during one of my regular visit to the Mall. I have been using it for more than 3 months now and here is my review.
Claims of The body shop seaweed oil balancing toner
Rebalance and revive your skin with this harmonising, alcohol-free toner. This will gently cleanse impurities while targeting combination skin, to purify and refresh.
Suitable for combination/ oily skin
Mineral rich seaweed from Roaring Water Bay, Ireland
Alcohol-free
Algae and cucumber extract
Clarifying and purifying
(From the thebodyshop.in website)
PRICE
1095 INR for 250ml. You can buy from here.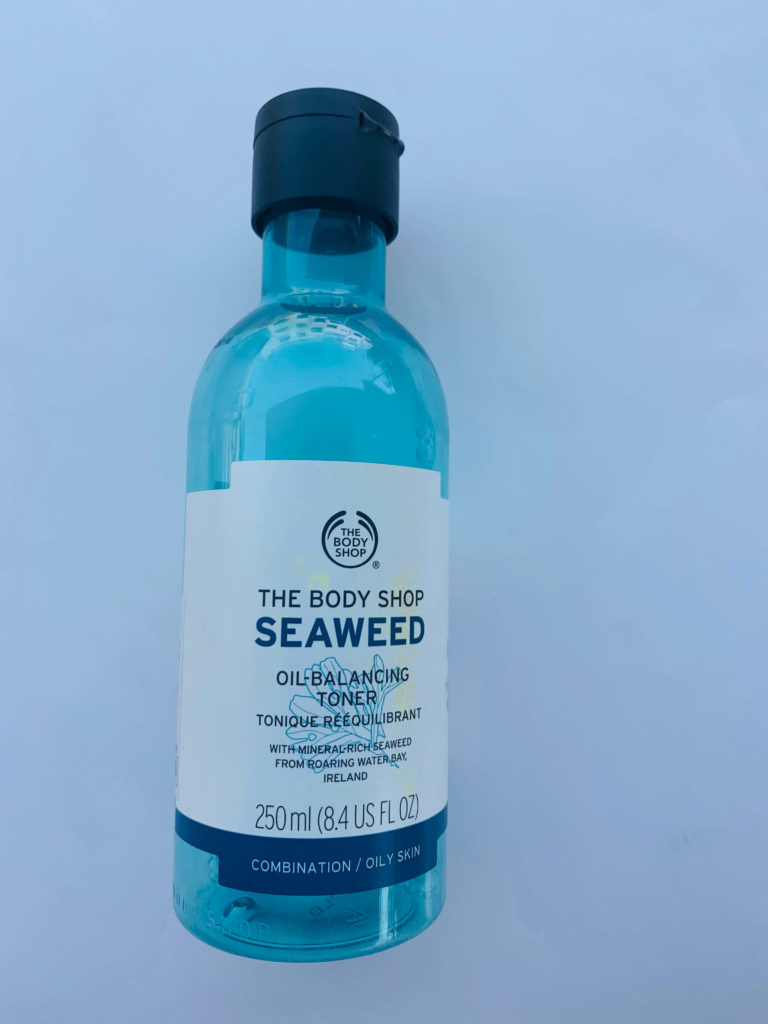 Ingredients
Aqua, PEG-40 Hydrogenated Castor Oil, Trideceth-9, Phenoxyethanol, Glycerin, Methylparaben, Parfum, Propylene Glycol, Disodium EDTA, Butylparaben, Ethylparaben, Menthol, Propylparaben, Fucus Vesiculosus Extract, Linalool, Butylphenyl Methylpropional, Benzyl Salicylate, Benzyl Alcohol, Cucumis Sativus Fruit Extract, Citric Acid, Potassium Sorbate.
My views on The body shop seaweed oil balancing toner
I use this toner in my morning skincare routine. I take a little bit of the toner in a cotton pad and wipe it all over my face and neck. Post using this toner, my skin feels fresh and oil-free instantly.
With regular use, I can see a subtle glow on my skin which I love. I love using this toner with powder cleansers. When used along with powder cleansers, it helps to reduce acne and also keeps skin oil-free for longer hours.
The body shop oil balancing seaweed toner helps to remove the last trace of dirt from the skin. One thing I noticed is it doesn't help with preventing acne or drying out existing acne. So If your skin is prone to acne every now and then, then this is not the right pick.
Overall this is a good toner for anyone with oily to combination skin type.
PROS
Adds subtle glow
Makes skin smooth and fresh
Keeps skin oil-free for longer hours
Cleanses the pores thoroughly
CONS
Price is on the expensive side
Has parabens
Doesn't work on drying existing acne