I use face masks on a daily basis. Though many say that we should not use face masks on a daily basis, I love using face masks almost every day. I use clay masks once a week and on other days I use hydrating and nourishing face masks. Today I'm gonna review Yami herbals floral fruity face pack. I have used their hair pack, hair oil and face scrub and none of them disappointed me. You can read the review of Yami herbals skin polishing scrub here.
Price and availability
190 INR for 100gm. You can buy their products by messaging them here.
Ingredients
Rose petals, lotus petals, Avarampoo, papaya, orange peel, pomegranate peel, hazelnut and green gram
My take on Yami herbals floral fruity face pack
The face pack comes in a plastic jar container with all the information regarding the product. The face pack is powder based which is neither scrubby nor too fine. The floral fruity face pack smells mainly like roses with faint fruity notes. The brand suggests mixing the face mask with curd or milk. I usually mix the face pack with curd and sometimes I mix it with rose hydrosol. I find that it works best with fresh curd.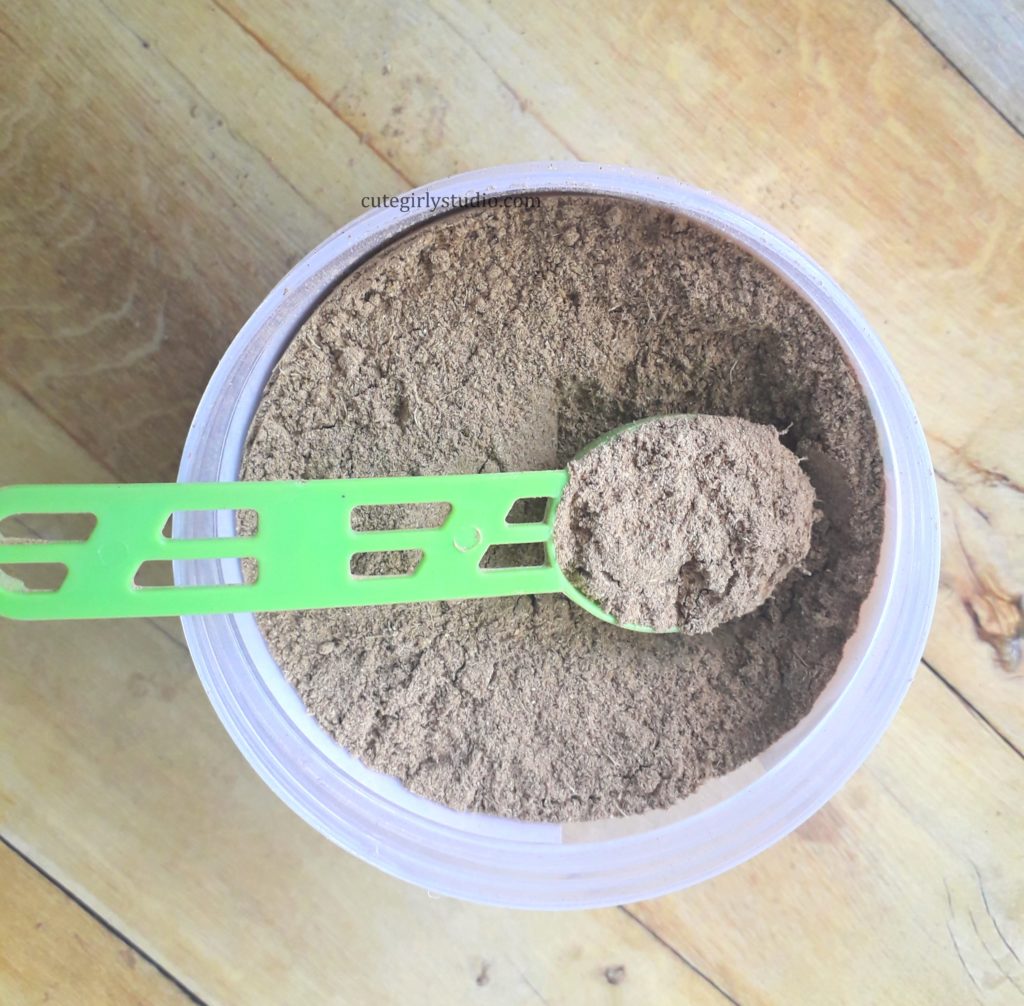 I usually let the face pack sit on my face for 15 minutes and then rinse it off. Post rinsing my face feels soft and fresh. I love how my skin feels after the face mask. My skin feels cleared and fresh. It literally lifts the mood of my skin. Since I'm using this on a regular basis, I can feel the difference in the overall complexion of my skin. The floral fruity face pack definitely improves complexion in a long run. Despite using this on a daily basis, I have just emptied less than 10% of the total quantity. Hence a single jar lasts long. Overall I like this face mask.
THUMBS UP
Affordable
Skin friendly ingredients
Improves complexion
Little goes a long way
Cleanses the pores
Suits all skin types
THUMBS DOWN
I didn't find any
Will I recommend this product?
Yes. If you want to clear up congested pores or improve complexion, this would be a great pick.
Will I repurchase?
Yes. Right after finishing using my current face masks stash I would definitely repurchase this.