Hey guys… In this post am going to share DIY rose coconut body scrub that is extremely beneficial for this winter.Winter takes moisture from our skin and So body oils and body butters are our life saviors during winters. Exfoliating our body skin with moisturizing scrub is also important in this winter. The normal body scrubs may dry out our skin in this winter, So I came up with this moisturizing body scrub to exfoliate and also to nourish your skin. This scrub turns every bath or shower into a luxurious spa experience, and it leaves your skin silky smooth.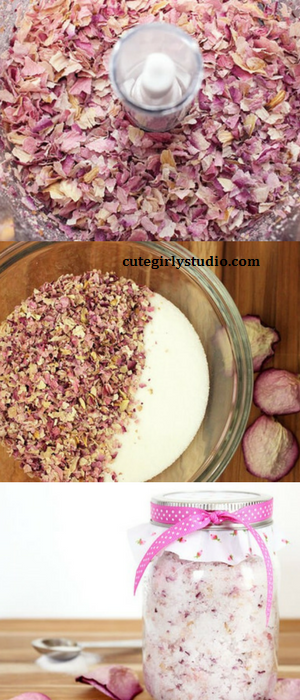 THINGS NEEDED
Coconut oil – 1 cup
Granulated Sugar – 2 cups
Cane sugar(dry to normal skin)
White sugar(oily to normal skin)
Rose petals – 1 cup (You may use dried or fresh)
Rose oil (optional) few drops.
HOW TO MAKE ROSE COCONUT SCRUB
I'm using dried rose petals. Take the rose petals in a blender or food processor and crush them.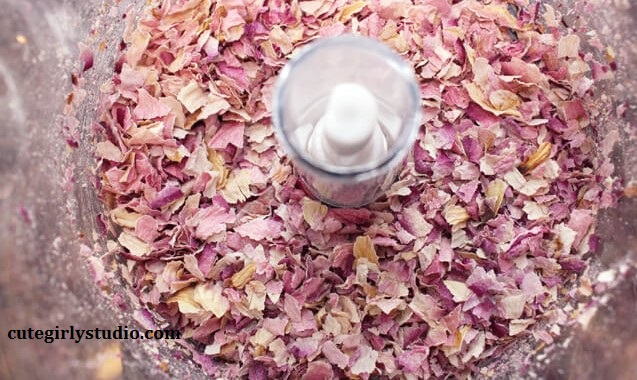 Now take sugar and coconut oil in a bowl. Don't melt the coconut oil.
Now add the crushed rose petals to the bowl.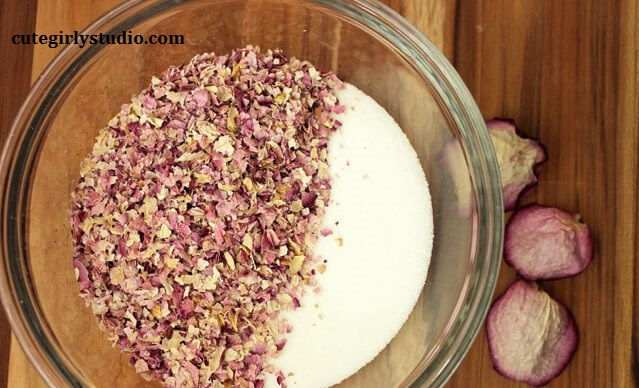 Now give these a good mix. Add rose oil if you are using.
Store the scrub in a jar. Our coconut rose body scrub is ready to use. You can decorate the jar if you love cute packaging.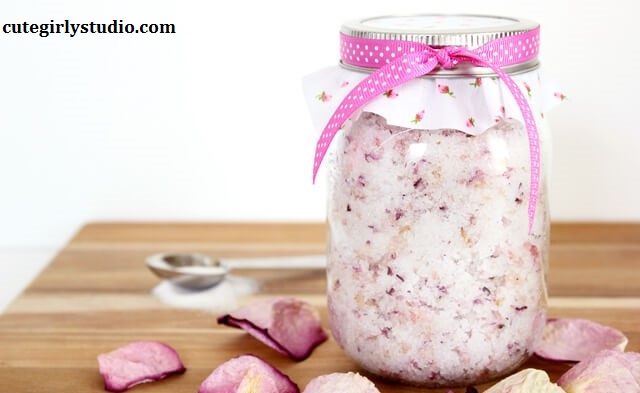 SHELF LIFE
You can store this upto 3 weeks in room temperature but make sure to use clean spoon to take the product out. If you are using fresh rose petals then try to use this within 1 week and store it in fridge.
Thats it try this and let me know your experience with this simple scrub…