To detox, yourself simply means to give your body a break and bolster it with nutrients your regular diet may have lacked, of late. If you feel your poor diet, unhealthy lifestyle, and pollution are making it increasingly difficult for your body to be in its prime shape, perhaps you are in need of a detox. I have shared a DIY Turmeric detox drink recipe.
THINGS YOU NEED
BENEFITS OF DRINKING THIS TURMERIC DETOX DRINK
Helps in flushing out toxins
Reduces acne breakouts
Imparts healthy glow on the skin
Boosts digestion ability
Helps in maintaining probiotic balance in the gut
Helps in UTI 
HOW TO MAKE TURMERIC DETOX DRINK
In a glass jar add ½ spoon of turmeric powder. To this add lemon juice, honey and apple cider vinegar.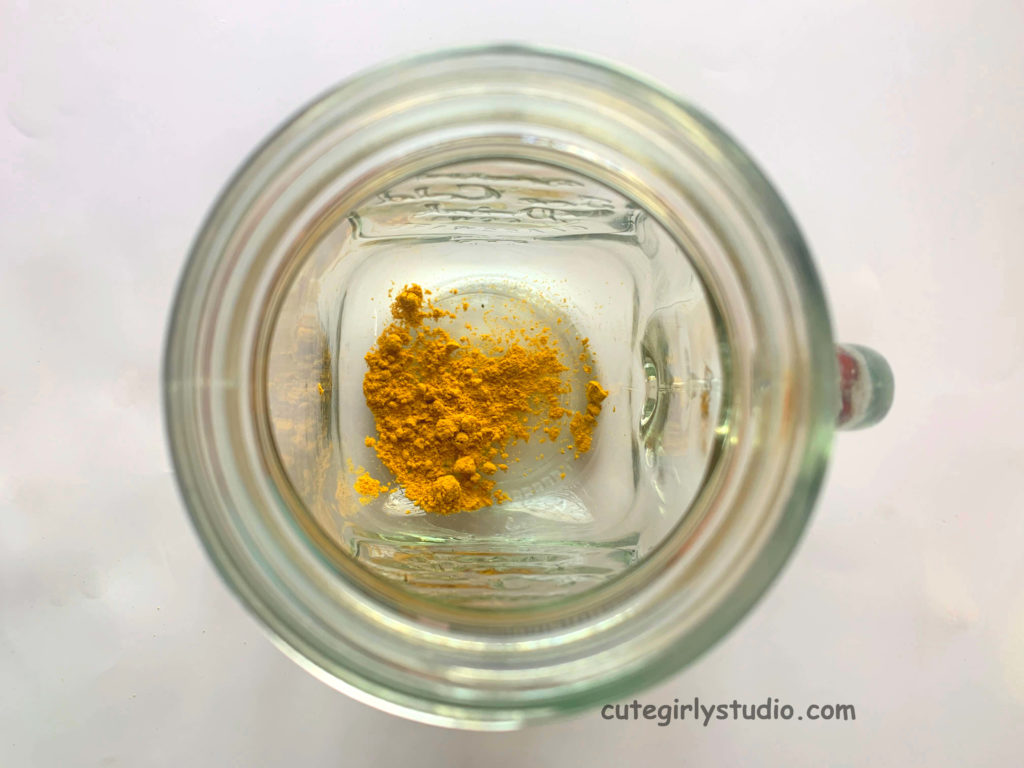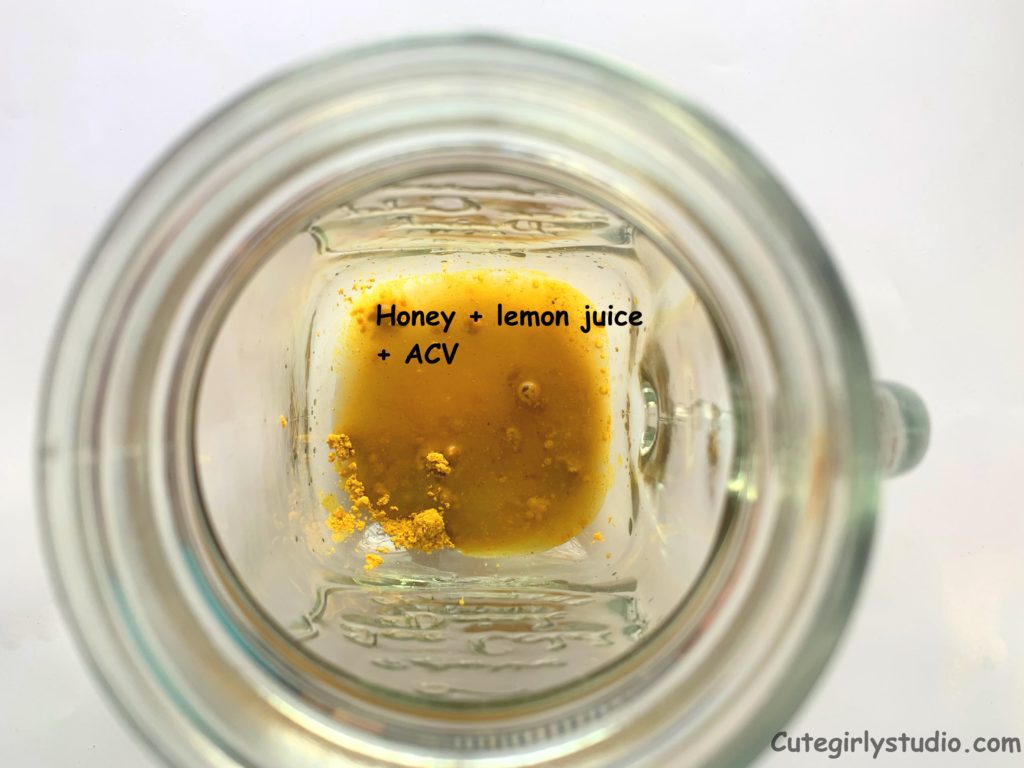 Now add 2 cups of warm water and give it a good mix.
Our turmeric detox drink is ready.
WHY THESE INGREDIENTS IN MORNING DETOX DRINK?
Lemon juice
Lemon juice helps balance pH in the intestines and eradicates unwanted bacteria. Vitamin C found in lemons may help reduce skin wrinkling, dry skin from ageing, and damage from the sun. Lemon is thought to stimulate saliva and water also helps prevent a dry mouth, which can lead to bad breath caused by bacteria.
Apple cider vinegar
Apple cider vinegar is a natural laxative and it can improve digestion. Exercise and stress cause lactic acid to build up in the body, causing fatigue. Interestingly, the amino acids contained in apple cider vinegar may act as an antidote. ACV also contains potassium and enzymes that may relieve that tired feeling. 
Turmeric
Turmeric has great detoxing properties that detoxify your body from within. It also has anti-inflammatory properties that reduce internal inflammation. It treats a cold and sore throat. Turmeric heals acne from inside out.
THINGS USED IN THIS TURMERIC DETOX DRINK