I love cleansing grains! They're  a 3-in-1 method of cleansing, exfoliating and masking in one step. Cleansing grains keep your complexion glowing by cleansing and removing the top layer of skin which is nothing more than dead skin cells, without stripping away your acid mantle. Exfoliating allows for your facial oils and creams to be better absorbed.
Cleansing grains are a powdered face cleanser/wash and gentle exfoliator. The grains are typically made from a few simple ingredients, such as: herbs, oats, nuts, and clay. The ingredients of choice are blended together to create a grainy powder. This powder may be combined with milk, water, aloe, or even a liquid face wash to cleanse and gently exfoliate the skin.
Sounds a lot like a facial scrub, right?
Well, the beauty of this scrub-like product is that it's gentle enough to use daily, and it may even be used as a daily facial cleanser/wash after removing makeup.
THINGS YOU WILL NEED FOR THIS CLEANSING GRAINS
[wptb id=1388]
WHY THESE INGREDIENTS?
Green gram flour
Green gram rejuvenates your skin by nourishing and exfoliating it. It removes the dead skin cells and brightens complexion. It is rich in vitamins A and C that helps in giving a healthy glow to the skin. Green gram is mild enough to be used even on sensitive skin and it is a potent anti blemish ingredient.
Green gram has natural bleaching properties which can help lighten the tan a great deal. It also has antiseptic properties along with being cooling and soothing that can heal your skin and keep it looking fresh and glowing.
Powdered oats
Oatmeal can soak up the excess oil on your skin and help treat acne. Its antioxidant and anti-inflammatory properties help to treat dry skin and remove dead skin cells. Oats also contain compounds called saponins, which are natural cleansers. They remove the dirt and oil that clog the pores and exfoliate the skin.
Orange peel powder
Being a citrus fruit, orange, just like lemon, helps lighten the skin, giving it a natural glow. It helps to lighten dark spots in a long run. Orange peel powder also keeps acne at bay. Unlike lemon peel powder, orange peel powder can be used by anyone with sensitive skin.
Neem leaf powder
The antioxidants in neem are beneficial for reducing melanin production of your skin, which helps to even out your skin tone. It also reduces the dark spots, blemishes and any kind of redness on your skin.

The antibacterial properties of neem help a great deal in keeping a check on breakouts like acne, pimples and black/whiteheads. It also helps in clearing excess oil and dirt from deep within the skin pores.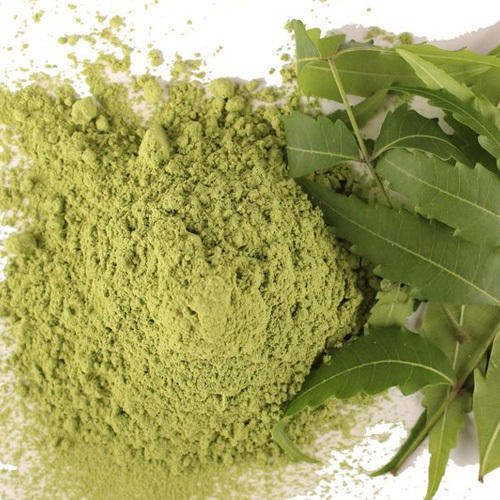 Wild turmeric powder
Wild turmeric aka Kasturi Manjal possesses antibacterial properties which help preventing acne while its natural lightening qualities help fade away post acne scars as well. It also helps in controlling excess oil secretion on your skin.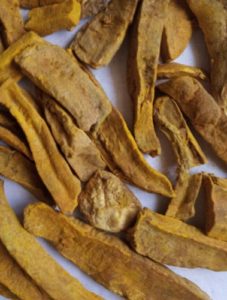 HOW TO MAKE THIS CLEANSING GRAINS
Mix all the above mentioned ingredients in a bowl and store it in an airtight container, our Cleansing grains is ready to use.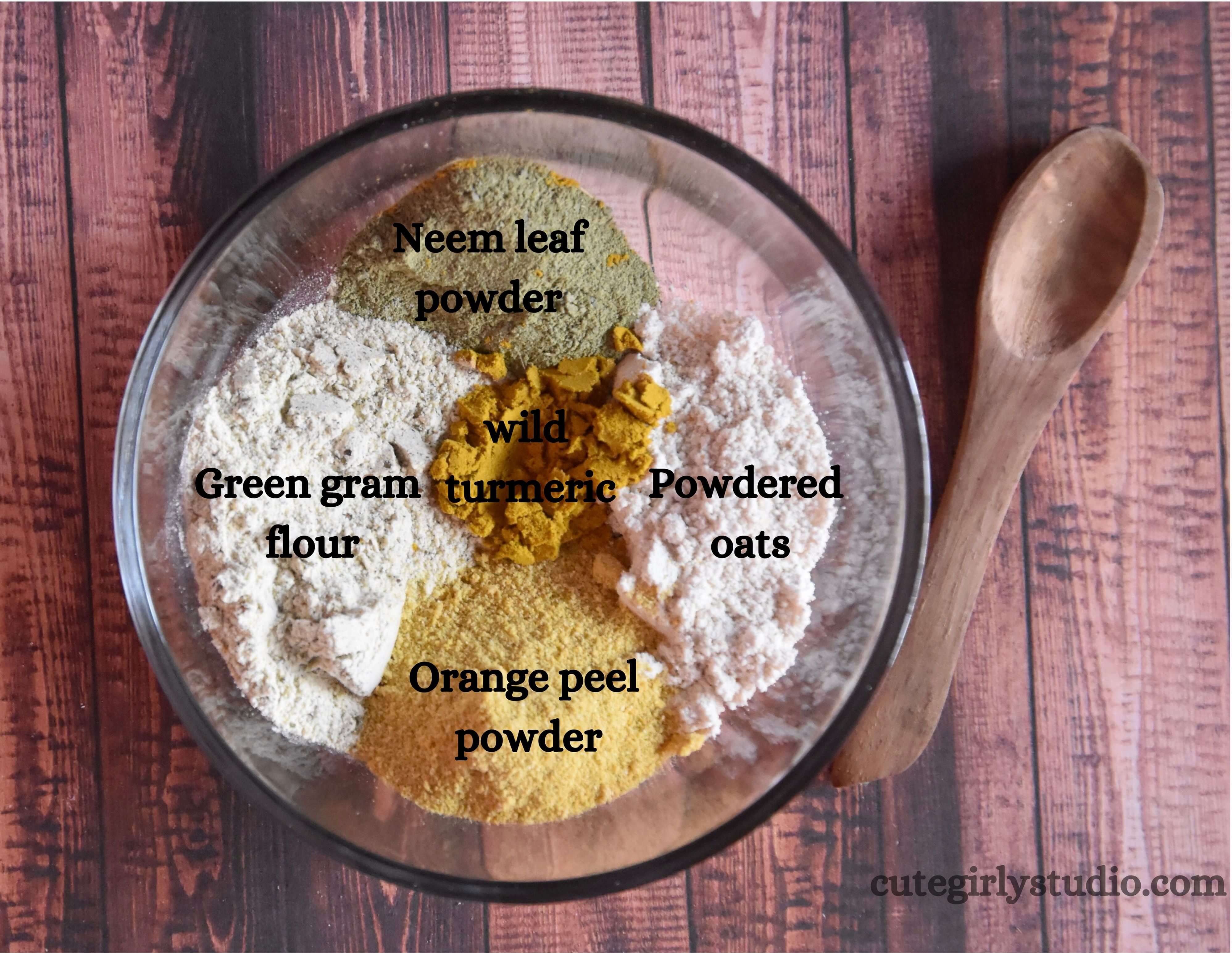 Take required amount of the grains and activate it with aloe gel (to fade marks) and use this paste to cleanse your face and neck.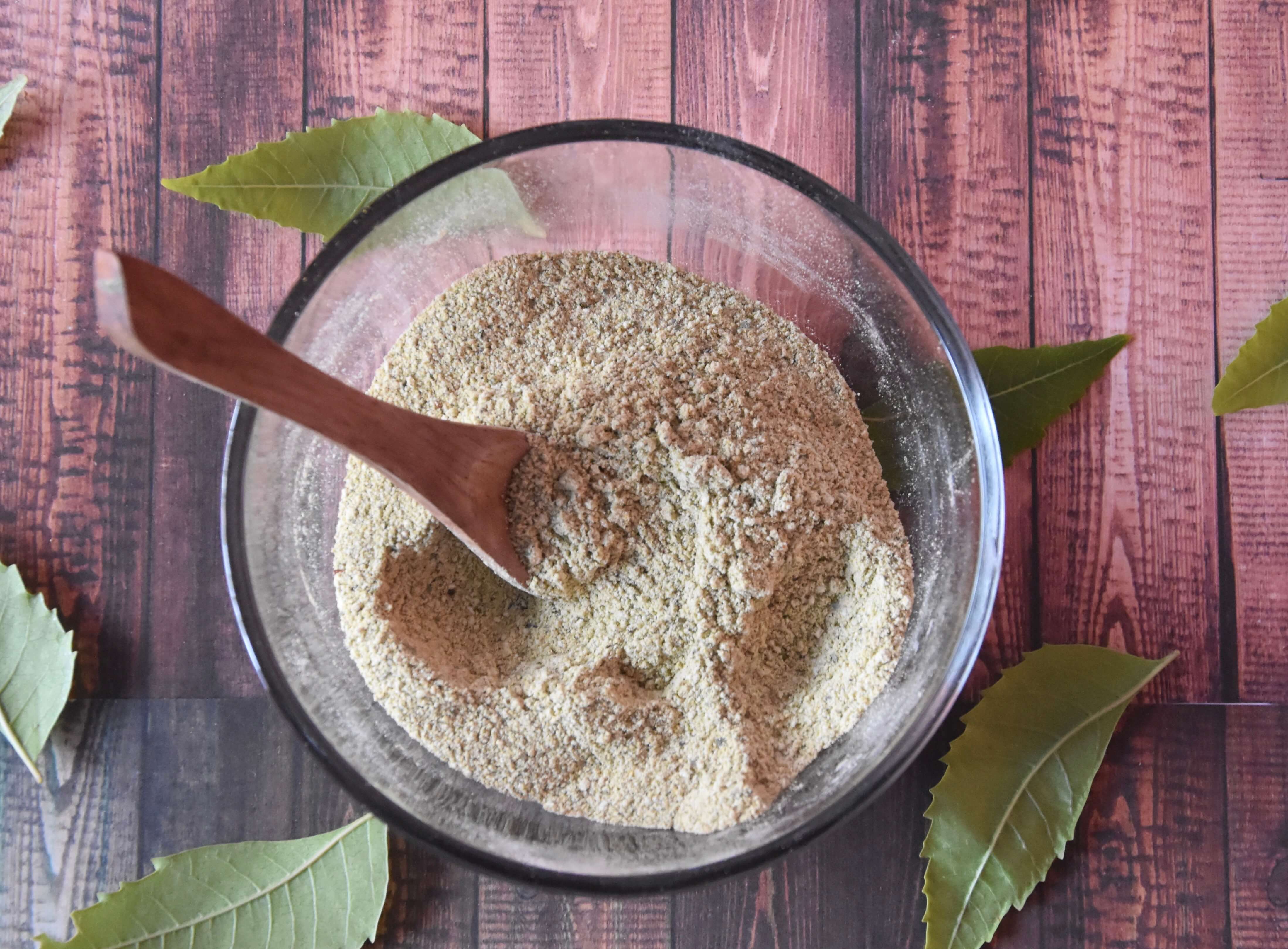 That's all for today's post guys,
Xoxo