Flaxseed is something that gained momentum in past few years. Everyone out there started including flaxseed in their diet owing to their fiber and omega fatty acids. Our skin can benefit from topical application of flaxseed. Flaxseed gel face mask has several benefits when used properly. Today I'll be sharing flaxseed and turmeric face mask that removes spots and scars.
Things that you will need
Why these ingredients?
Flaxseed
Flaxseed helps to retain elasticity of our skin. It heals damaged skin. Flaxseeds help to tighten large pores when used regularly. It also hydrates the skin. Flaxseed gel when used topically will reduce acne breakout and at the same time helps to remove spots and scars. It adds a healthy glow to your skin naturally.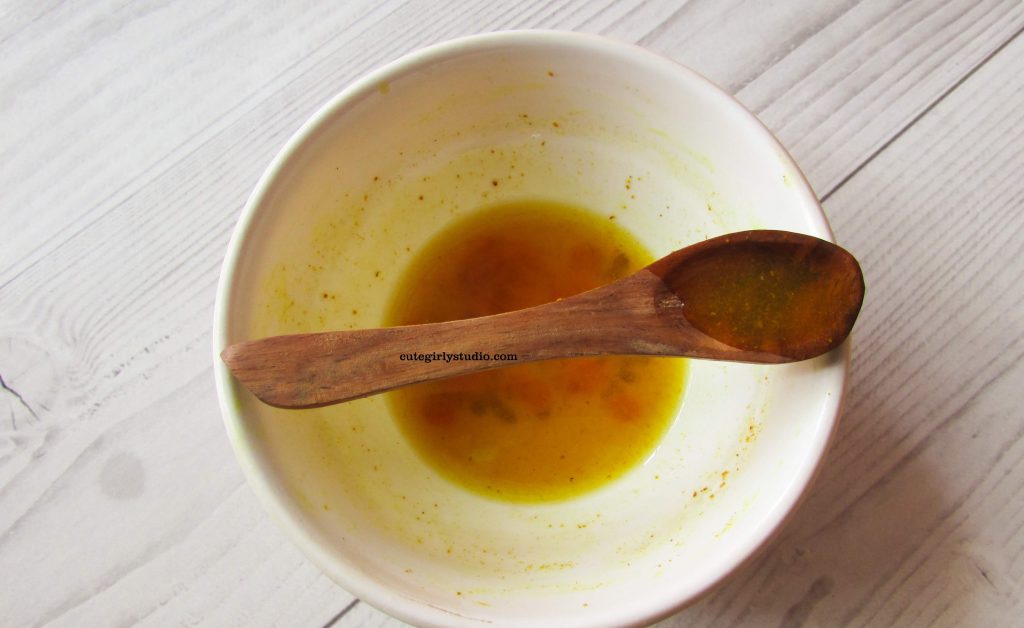 Wild turmeric aka kasturi manjal
Wild turmeric works on all skin types. It helps to heal active acne. It delays ageing signs. Wild turmeric brightens the skin. It is anti inflammatory in nature and thus reduces inflammation on the skin. It is packed with antioxidants and it fights against free radical damage. Wild turmeric is a bad ass when comes to remove marks and spots. It removes stubborn marks in a matter of 1 or 2 months. It repairs sun damaged skin.
Frankincense essential oil
Frankincense essential oil is a natural germicide and disinfectant. This property is of responsible for fighting off acne causing germs and disinfecting acneic skin, thereby helping prevent acne. One of the most important reasons why people use frankincense essential oil for skin is because of its powerful anti-scarring properties. It is said to help heal and fade acne scars at a faster rate due to its skin healing properties. It works effectively for both old and new scars.
How to make flaxseed and turmeric face mask
Take a pan and add 3 tablespoons of flaxseed and 1 cup of water. Now boil it for 10 minutes and then allow it to cool. Strain the mixture using a thin cloth. Now we will be left with flaxseed gel. The consistency of the gel will be siliar to that of egg white.
Take a clean bowl and add 1 tablespoon of flaxseed gel and ¼ teaspoon of wild turmeric powder. Mix it well until it forms a uniform gel. Now add 1 drop frankincense essential oil (if you are using). I use essential oil since I'm not a fan of flaxseed's smell. Mix it and our face mask is ready.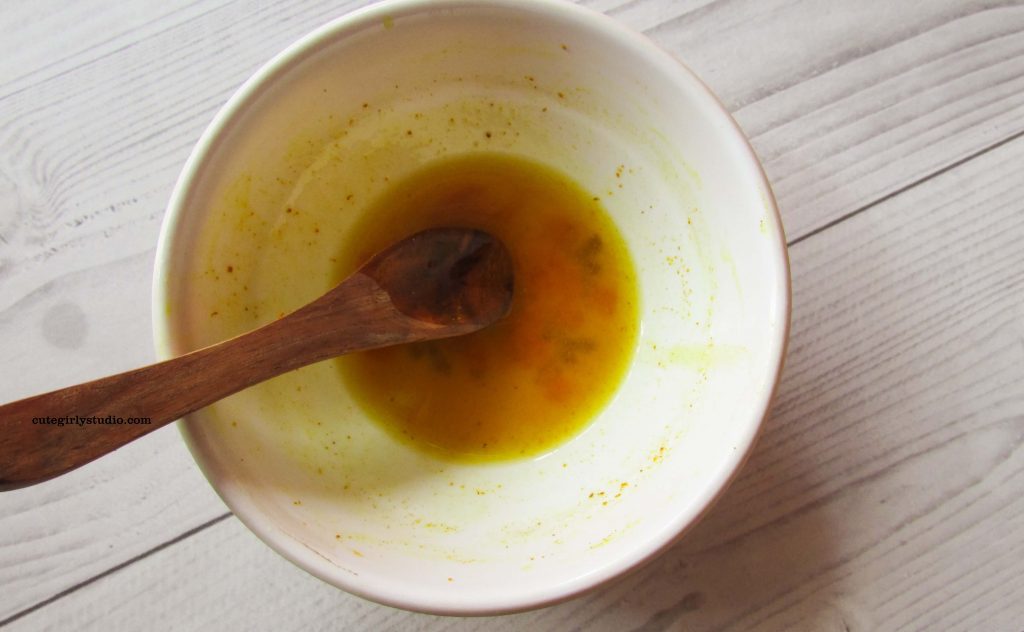 Now apply this mask all over cleansed face and neck. Leave it for about 10 minutes and then wash it off. Follow it with toner and moisturizer. Using this mask on every other day will helps to reduce scars and uneven skintone.
You can store the remaining flaxseed gel in refrigerator upto 5 days.
Products that I used in this DIY
Xoxo