We all know the power of the humble cold-pressed oils for our scalp and hair but we often tend to choose the wrong oils for our hair and scalp type. Choosing the right carrier oils for our hair is crucial in building a haircare routine. So in this post, I have shared details of 10 commonly used carrier oils for hair. You can pick oil(s) for your hair type.
COCONUT OIL
We all have grown up using good old coconut oil on our hair. But it might not be the one for you if your hair is fine and limp.
Coconut oil suits if you have dry hair, dandruff, and an itchy scalp.
Coconut oil is known to stimulate hair growth and fight scalp infection owing to its anti-bacterial properties. It imparts shine to hair strands and retains the moisture of hair strands.
Try using virgin coconut oil as it helps with reducing dryness to a great extent when compared to normal coconut oil.
OLIVE OIL
Olive oil is packed with vitamin E and antioxidants that are much needed for healthy hair growth. The fatty acid profile of olive oil helps with reducing dryness and static frizz in hair strands.
Olive oil suits if your hair is extremely dry and frizz-prone, experience hair fall.
When olive oil is used regularly, it keeps split ends at bay. Using extra virgin high-quality olive oil is crucial since olive oil is the most adulterated oil in the world, blame its popularity.
AVOCADO OIL
Avocado oil doesn't have a thick sticky texture but still, it moisturizes dry hair effectively and also tames frizziness like no one's business. It adds life to dull lifeless hair. Avocado oil is damage repairing and shine booster.
Avocado oil suits extremely frizzy lifeless damaged hair, chemically treated hair.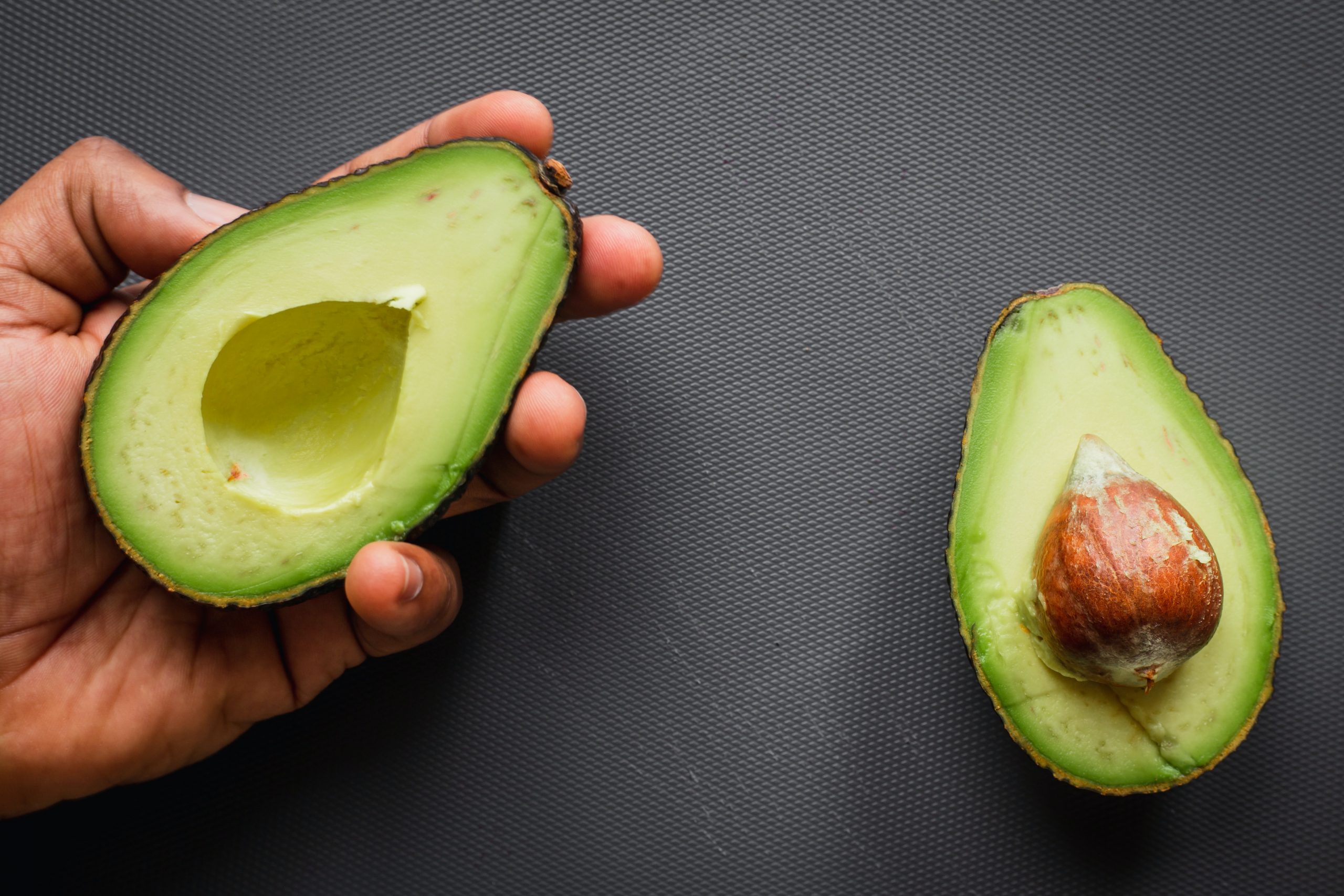 Applying avocado oil onto the tip of the hair every night prevents split ends.
ARGAN OIL
Argan oil hydrates the hair. It has a light texture so it easily replaces silicones filled hair serum. Despite being lightweight, argan oil moisturizes dry lifeless hair very well. It imparts shine and helps in repairing chemical damage.
Argan oil is best suited for oily scalp with dry ends, chemically damaged hair.
The chemical treatment makes the cuticles sensitive and weak. Using argan oil as a hair serum helps in repairing the cuticle damage done to the hair.
GRAPESEED OIL
Loaded with antioxidant properties, linoleic acid, Vitamin E grapeseed oil is a great choice to stimulate fast hair growth. It gives relief to the itchy scalp, helps in reducing hair loss due to weak hair follicles, moisturizes dry hair.
Grapeseed oil is best suited for itchy scalp, slow hair growth, hair regrowth.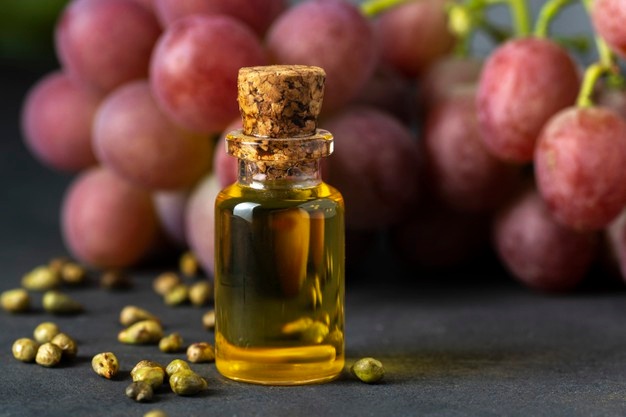 Adding 2 drops of grapeseed oil to your regular shampoo to stimulate hair growth and at the same time prevent dandruff.
SESAME OIL
Sesame oil aids in darkening the hair and also promotes hair growth. It repairs heat-damaged hair to great extent. Sesame oil helps in reducing hair fall related to stress.
Sesame oil is for people having stress-related hair fall, pre-mature greying, heat damaged hair.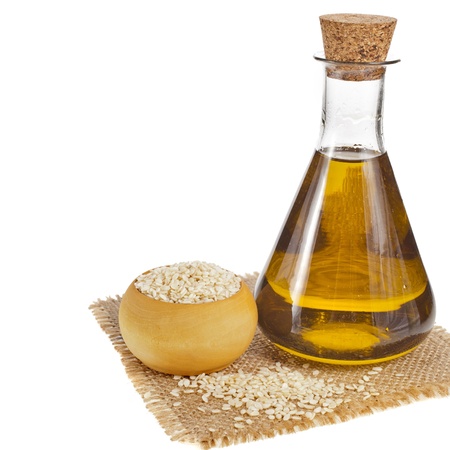 Using cold-pressed sesame oil helps in reducing dandruff too.
CASTOR OIL
Castor oil strengthens weak hair, stimulates faster hair growth, moisturizes dry brittle hair. It improves the flexibility of the hair strands which in turn reduces hair breakage.
Castor is best suited for hair regrowth, hair breakage.
Castor being extremely thick in texture, it is advisable to mix it with other carrier oil for a mess-free application.
SWEET ALMOND OIL
Sweet almond oil softens and nourishes the hair. It soothes the sensitive scalp and promotes healthy hair growth. With regular usage, almond oil strengthens hair strands.
Almond oil is best suited for the irritated scalp, dry hair.
Almond oil is packed with calming properties that help in reducing hairfall due to irritated scalp. My suggestion of almond oil (US / INDIA)
MORINGA OIL
Moringa oil moisturizes even flaky scalp effectively. Zinc in moringa oil helps in reducing pattern baldness and stimulates new hair growth. It helps in reducing hair loss.
Moringa oil is for people experiencing hair thinning, dry scalp.
Moringa oil keeps the scalp healthy by reducing scalp infection and by balancing optimum sebum production.
JOJOBA OIL
Jojoba oil is a liquid wax, the light texture of the oil makes it the best choice for people with oily scalp. It closely resembles sebum and is hence readily absorbed by the skin.
Jojoba oil is best suited for oily scalp, dandruff, damaged hair.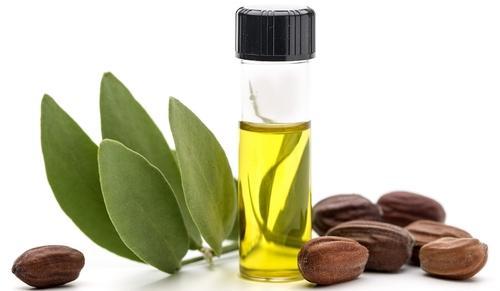 Jojoba oil locks in the moisture efficiently thus act as a great pre-poo conditioner.
THINGS TO KEEP IN MIND
Always use cold-pressed oil for best results
You can try mixing up two or three carrier oils depending upon your hair type and concern.
Massaging the oils warm helps in better absorption of the oil
Always warm the oil using the double boiler method.
Having any doubt, feel free to comment down below.
Have a great day!